Korea has a strong network of regional film commissions. As of 2010, 10 regional film commissions cover all major cities and provinces, providing film-friendly environment for film productions.
These film commissions assist productions in obtaining film permits, serve as a liaison between production companies and shooting locations, arrange traffic control, human resources hire and provide other miscellaneous assistance.
Some film commissions operate equipment rentals, studios and post production facilities as well. Here are brief introductions to the major film commissions.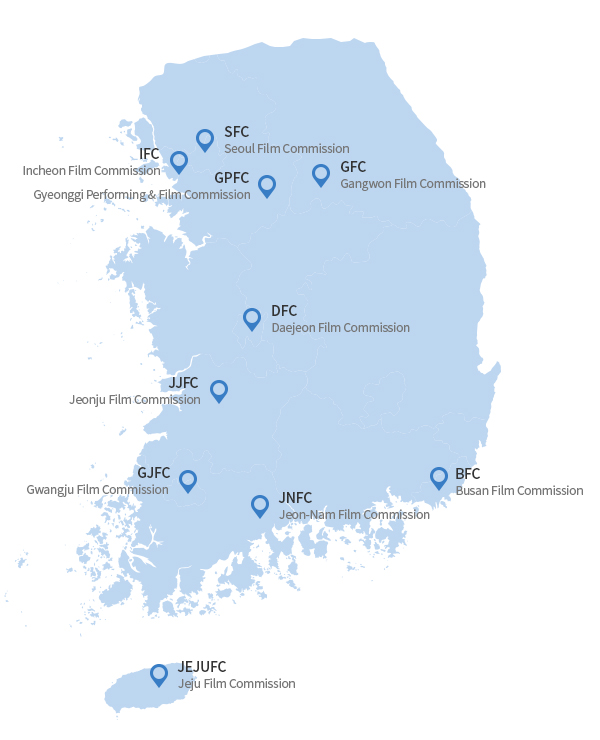 SFC (Seoul Film Commission)
IFC (Incheon Film Commission)
GPFC (Gyeonggi Performing & Film Commission)
GFC (Gangwon Film Commission)
DFC (Daejeon Film Commission)
JJFC (Jeonju Film Commission)
BFC (Busan Film Commission)
JNFC (Jeon-Nam Film Commission)
GJFC (Gwangju Film Commission)
JEJUFC (Jeju Film Commission)