ABOUT KOFIC
About KoBiz
About KoBiz
KoBiz Website (Korean Film Biz Zone)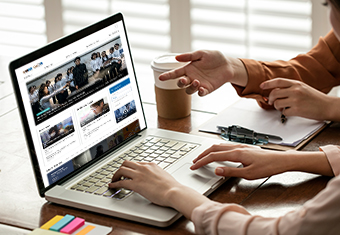 The #1 stop for all things Korean cinemaFilm Database : Thorough databases of Korean films, film industry professionals(cast & crew), upcoming films and Korean film companies
Box-office

: The box-office records in Korea are serviced. (Korean/international, commercial/specialty, periodical)

News

: In depth coverage of Korean cinema, featuring the latest Korean film news, industry and box office reports, as well as interviews with industry professionals and sneak previews of upcoming films. Updated daily

Co-Production

: Detailed information is available on KOFIC's location shooting incentives, regional film commissions, a 'Korea Shooting Guide', and a database of Korean companies and staff with previous co-production experiences.
KoBiz Available Across all Mobile Platforms and on SNS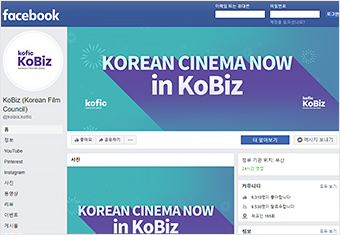 Catch up with KoBiz anytime, anyplace!Whether on your desktop, android, iPhone or iPad, KoBiz is conveniently made accessible across all mobile devices.

Active across all major social media, KoBiz is the best real-time resource for Korean cinema. Connect with us via Twitter, Facebook, YouTube to stay updated on the latest news in the industry.
Social media links…
Korean Cinema Today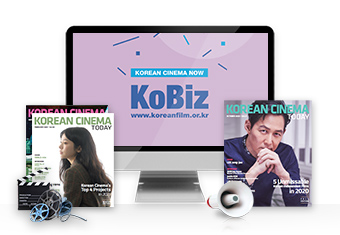 Korean Cinema Today is KOFIC's monthly iPad digital magazine, quarterly print publication and a podcast series that are the most substantial resources for everything you need to know about Korean films.
Korean Cinema Today features:
Insightful interviews with directors, actors, executives and other film personnels
The latest news on Korean cinema
Box-office figures and analysis
Compelling features covering a range of topics in Korean cinema
Reports on industry trends
Information on upcoming releases