FILM & PEOPLE
DATABASE
Film Directory
Film Directory
Miracle (2020)
< Gi-jeog >
We always find miracle even in the deepest abyss of despair.

Jangwon is swindled by his friend, Minkyo and starts to track him to have his money back. Minkyo's ex-wife Jiyeon is also chasing him for child maintenance. Jangwon follows her to know Minkyo's whereabouts. Though their journey was ignited by fury and sorrow, soon between these two people, other emotions break in: doubt, grief, compassion, affection, and peace.
| | | | |
| --- | --- | --- | --- |
| Genre | Drama | Production Status | Preparing for Release |
| Running Time | 82min | Release Date | - |
| Country | South Korea | Rating | |
| Language | | Co-Production | N |
| Original | | | |
Box Office
Contact Point
M-Line Distribution | sales@mline-distribution.com
Related Photos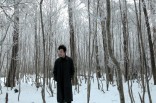 Any copying, republication or redistribution of KOFIC's content is prohibited without prior consent of KOFIC
Director & Producer
Production & Sales Company
Related News
New MIN Byung-hun Film Was Opening Film at Seoul Independent Film FestivalMiracle (2020), the opening film from last December's Seoul Independent Film Festival (SIFF) has been selected to screen in the International competition section of the 38th Fajr International Film Festival in Iran, which opens its doors on May 26 and runs until June 2.The latest film by veteran arthouse director MIN Byoung-...