FILM & PEOPLE
DATABASE
Film Directory
Film Directory
| | | | |
| --- | --- | --- | --- |
| Genre | Animation | Production Status | |
| Running Time | 3min | Release Date | - |
| Country | South Korea | Rating | |
| Language | | Co-Production | N |
| Original | | | |
Related Photos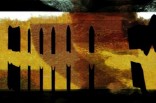 Any copying, republication or redistribution of KOFIC's content is prohibited without prior consent of KOFIC
Director & Producer
Related News
3rd Park City Invite for Animated Short Director Director KIM Kang-min will return to Park City this month after scoring his third Sundance Film Festival invite for his latest animated short film Jeom. The US-Korea co-production is the only Korean film invited to this year's 34th edition of the festival. Jeom follows a father and son who both sport the same birthmark on their behinds. Believing bo...

KIM Kang-min Honored in Croatia KIM Kang-min's short animation title Deer Flower picked up a special award at the 26th edition of the World Festival of Animated Film – Animafest Zagreb, which ran over June 6-11. This year's Grand Prize in Zagreb went to Phil Mulloy's Endgame and individual jurors were each given the opportunity to hand out one special award. Deer Flower's prize was bestowed by Ph...

Austin Fest also Takes DEER FLOWER The SXSW Film Festival, which gets underway on March 11th, will feature the world premiere of Karaoke Crazies in its 'Visions' lineup. The festival will also be showing KIM Kang-min's short Deer Flower in 'Animated Shorts'. The second film from director KIM Sang-chan, who previously made the comedy-drama Highway Star in 2007, with CHA Tae-hyun, Karaoke Crazies ...
Awards and Invitation
Palm Springs International Film Festival (2010) - World Premiere

Anima Mundi - International Animation Festival of Brazil (2010) - Galery

Slamdance Film Festival (2010) - Shorts Animation

Animafest Zagreb - World Festival of Animated Film (2010) - Student Competition

Edinburgh International Film Festival (2009) - Black Box Shorts 2 : Materials and Materiality