FILM & PEOPLE
DATABASE
Film Directory
Film Directory
The Silver Stallion Will Never Come (1991)
< Eun-ma-neun O-ji An-neun-da >
In the wake of the successful Incheon landing operations, U.N. soldiers enter a village in Geumsan in Gangwon province and violate Eon-rae. The villagers ostracize and treat her with contempt but Eon-rae lives on with her son Man-sik in poverty. Meanwhile, a U.S. military base is established across the river and a band of prostitutes that cater to the soldiers set up a whore town near the base. As a last resort, Eon-rae goes to whores, Yong-nyo and Soon-deok. With the influx ...
more
| | | | |
| --- | --- | --- | --- |
| Genre | Drama, War | Production Status | Released |
| Running Time | 123min | Release Date | Oct 05, 1991 |
| Country | South Korea | Rating | |
| Language | | Co-Production | N |
| Original | | | |
Box Office
Related Photos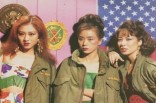 Any copying, republication or redistribution of KOFIC's content is prohibited without prior consent of KOFIC
Director & Producer
Cast
Staff
CHO Jae-hong - Screenwriter

Cho Young-sam - Art Director

JANG Gil-su - Screenwriter

JUNG Joon-ho - Make-up Design

KIM Beom-soo - Production Sound Mixer

KIM Soo-chul - Music Director

LEE Hye-yoon - Costume

LEE Suck-ki - Director of Photography

LIM Jae-young - Lighting

Lee Tae-woo - Prop. Master

PARK Geon-seop - Investment

Son Byeong-hui - Investment
Related News
HEO Chul's The Return won the Golden Zenith Award for Best First Fiction Feature Film at the 41st Montreal World Film Festival (MWFF). Based on a play of the same name, the film tells stories of regular customers who miss their loved ones, set in a bar that goes by the phrase, 'Drink makgeolli (rice wine) here and the one you miss will return'. It is HEO's feature debut, who previously directed tw...
Awards and Invitation
The Blue Dragon Awards (1991)

- Best Supporting Actress

Chunsa Film Festival (1991)

- Best Supporting Actress

Montreal World Film Festival (1991)

- Best Actress

Paeksang Arts Awards (1991) - Film Awards

Paeksang Arts Awards (1991) - Film Awards

- Best Actress

Paeksang Arts Awards (1991) - Film Awards

- Best Director

Paeksang Arts Awards (1991) - Film Awards

- Best Art

Paeksang Arts Awards (1991) - Film Awards

- Best Film