FILM & PEOPLE
DATABASE
Film Directory
Film Directory
A film based on a scenario by famous writer KIM Soo-hyun. The daughter of a famous writer is kidnapped and sold off to a vice ring for sexual servitude. She bravely rescues her daughter, but when the traumatised young woman subsequently kills herself, the writer seeks to extract violent revenge from the guilty men.

| | | | |
| --- | --- | --- | --- |
| Genre | Family, Drama, Crime | Production Status | Released |
| Running Time | 100min | Release Date | Nov 01, 1985 |
| Country | South Korea | Rating | |
| Language | | Co-Production | N |
| Original | | | |
Contact Point
HwangKiSung Films | mu04@naver.com
Related Photos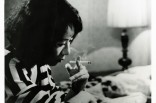 Any copying, republication or redistribution of KOFIC's content is prohibited without prior consent of KOFIC
Director & Producer
Production & Sales Company
Cast
Related News
KOFA to Present 18 Works from Academy Award Winner's Illustrious CareerYOUN Yuh-jung, who made history last month as the first Korean performer to earn an Oscar at the Academy Awards, where she picked up Best Supporting Actress Award for Lee Isaac CHUNG's Minari, will become the subject of a comprehensive retrospective this month. The Korean Film Archive (KOFA) will present a program comprising 18...

MINARI Star Has Reinvented Herself Throughout 50 Year Screen CareerLast Sunday, a Korean actor won an Academy Award for the very first time. YOUN Yuh-jung, who was also the first Korean performer to ever be nominated for an Oscar, earned the Best Supporting Actress Award for her role in the American indie film Minari, from Korean-American filmmaker Lee Isaac CHUNG. Just like her character Soon-ja...

YOUN Yuh-jung may soon be appearing on screens across the US on a weekly basis. YOUN's agency Hook Entertainment announced that the veteran actress participated in shooting the pilot for the drama Highland in Los Angeles in late September. Highland is described as a comedic drama that tells the story of two dysfunctional Korean-American families that are forced to come together after a tragic even...
Awards and Invitation
Bucheon International Fantastic Film Festival : BIFAN (2017) - Special Programs

Busan International Film Festival : BIFF (2013) - Park Cheol-soo Special Commemoration: Eternal Movie Youth