DATABASE
Film Directory
Film Directory
The Widow (1955)
< Mi-mang-in >
Sin-ja (Lee Min-ja) living in exile with her daughter Ju (Lee Seong-ju) ekes out a living thanks to a company president Lee Sung-jin (Sin Dong-hun), a friend of her husband who passed away during the Korean War. But Lee starts to fall in love with her as he helps her. Then Lee's wife (Park Yeong-suk) notices it and feels jealous, becoming ever more hysterical. She wants to fill the emptiness with the love for a young man she happens to know. His name is Taek (Lee Taek-gyun). ...
more
| | | | |
| --- | --- | --- | --- |
| Genre | Drama, Romance | Production Status | Released |
| Running Time | 75min | Release Date | Dec 10, 1955 |
| Country | South Korea | Rating | |
| Language | | Co-Production | N |
| Original | | | |
Box Office
Related Photos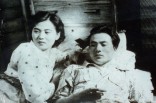 Any copying, republication or redistribution of KOFIC's content is prohibited without prior consent of KOFIC
Director & Producer
Cast
Related News
The SEOUL International Women's Film Festival (SIWFF) returns for its 19th edition for a 7-day run on June 1st in the Sinchon Megabox. 106 films hailing from 37 nations will be screened. This year's event will kick off with a screening of the Polish film Spoor from director Agnieszka Holland, which debuted at the Berlin International Film Festival this year, where it won the Alfred Bauer Prize. Th...

50th Anniversary of Normalization of Korea-Japan Ties, MADAME FREEDOM and THE FLOWER IN HELL The National Museum of Modern Art Tokyo (MOMAT) National Film Center is featuring 'Korean Cinema 1934–1959: Its Foundation and Burgeoning' to mark the 50th anniversary of the Treaty on Basic Relations Between Japan and the Republic of Korea. This special screening is showing 27 Korean classical films from...
Awards and Invitation
Gangneung International Film Festival (2019)

Seoul International Women's Film Festival : SIWFF (2019) - Korean Film 100 Years: Women's Faces in Korean Cinema

Seoul International Women's Film Festival : SIWFF (2017) - An ICON of Korean Film History, PARK Nam-ok

London Korean Film Festival (2016) - Special Focus: Women Directors