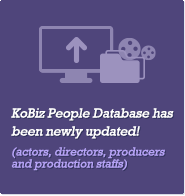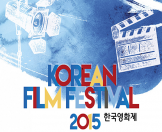 Screenings Held in Kuala Lumpur, Selangor, Penang, Sabah and Sarawak The Korean Film Festival in Malaysia, organized by the Embassy of the Republic of Korea in Malaysia, was held for four days, over August 20th to 23rd. Ten films screened in select Golden Screen Cinemas (GSC) in Kuala Lumpur, Selangor, Penan...
Aug 28, 2015

Drama111min
FINECUT

Detective K: Secret of the Lost Island

Director :

KIM Sok-yun

Cast :

KIM Myung-min

OH Dal-su

LEE Yeon-hee

Epics/Historical/Adv...125min
Showbox Inc.

Drama119min
CJ Entertainment

Drama/Action140min
Showbox Inc.


Two Korean Films towards Double-10 million viewer-mark RYOO Seung-wan's Vetera...


Films Which Appeals with Bunch of Actors The Beauty Inside to be released on Aug...


1

South Korea $9,255,851

South Korea $3,318,282

South Korea $3,280,982

U.S. $1,545,231

U.S. $938,432