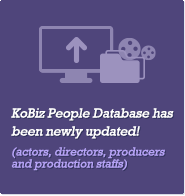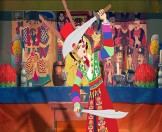 A pair of Korean films have received jury distinctions at the Annecy International Animation Film Festival, the most prestigious event for animated films around the world. AHN Jae-huun's The Shaman Sorceress (2018) was awarded in the Contrechamp competition section, while JEONG Hae-ji's Sura was recognized in...
Jul 03, 2020

Intimate Enemies

Director :

IM Sang-soo

Cast :

RYOO Seung-bum

GO Joon-Hee

RYU Hyun-kyung

Samuel Okyere

Drama/Crime/Action109min
M-Line Distribution

Bori

Director :

KIM Jin-yu

Cast :

KIM Ah-song

LEE Lyn-ha

KWAK Jin-suk

HUR Ji-na

Family/Drama109min
M-Line Distribution

Drama/Action115min
REDPETER FILMS Co., Ltd

Fanfare

Director :

LEE Don-ku

Cast :

IM Hwa-yeong

NAM Yeon-woo

LEE Seung-won

PARK Se-joon

Drama/Crime/Thriller88min
INDIESTORY Inc.


Green Book, about an intellectual black pianist and an unrefined white driver on...


Extreme Job has already sold 14,536,378 tickets in 27 days of release, beating A...