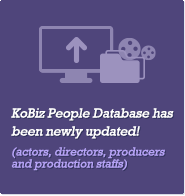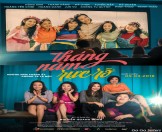 Korea's smash hit Sunny works in Vietnam. The Vietnamese version, titled Go Go Sisters, topped the nation's box office in its first week of release. Go Go Sisters is the first title from CJ HK Entertainment, a joint venture between Korean entertainment company CJ E&M and Vietnamese production company HK F...
Mar 20, 2018

TRUE FICTION

Director :

KIM Jin-muk

Cast :

JI Hyun-woo

OH Man-seok

LEE Eun-woo

KIM Hak-cheol

Thriller102min
Finecut Co., Ltd.

Romance118min
CJ Entertainment

Drama120min
Finecut Co., Ltd.

Thriller/Action/Fant...105min
Treefilm Co., Ltd.


Based on the video game series of the same name, action flick Lara Croft: Tomb R...


It began with comic books. Korean filmmakers, always on the hunt for new content...