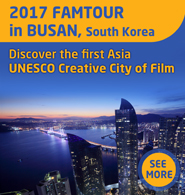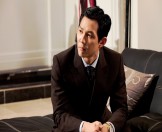 Top star LEE Jung-jae is gearing up to begin filming the thriller Wiretap, his third collaboration with director CHOI Dong-hoon after The Thieves (2012) and Assassination (2015), but the actor has already announced what will be his subsequent project. LEE will star in Namsan, which will mark his debut as a pr...
Apr 20, 2017

Come, Together

Director :

SHIN Dong-il

Cast :

LEE Hye-eun

LIM Hyungkook

CHAE Bin

Drama113min
Biashin Pictures

On the Beach at Night Alone

Director :

Hong Sangsoo

Cast :

KIM Min-hee

JUNG Jae-young

SEO Young-hwa

KWON Hae-hyo

Drama101min
FINECUT

Thriller108min
Contents Panda

Epics/Historical125min
Showbox Inc.


New presidential election will be held on May 9th. For this election, Koreans ha...

Twelve-day-long holidays begin from April 29th to May 9th, because May Day, Chil...