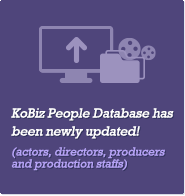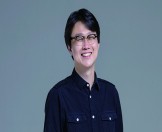 Upcoming black comedy Sseol (working title), featuring a cast consisting of KIM Kang-hyun,KANG Chan-hee, KIM So-ra, JO Jae-yun, JUNG Jin-young and JANG Kwang, went into production in November. The film is being directed by HWANG Seung-jae. Sseol will describe a bloody and humorous series of events whereby cha...
Nov 26, 2020

Josee

Director :

KIM Jong-kwan

Cast :

HAN Ji-min

NAM Joo-hyuk

Drama/Romance116min
K-MOVIE ENTERTAINMENT

Please Don't Save Me

Director :

JUNG Yeon-kyung

Cast :

YANG So-min

LEE Sun-hee

Drama97min
M-Line Distribution

The Handmaiden

Director :

PARK Chan-wook

Cast :

KIM Min-hee

KIM Tae-ri

HA Jung-woo

CHO Jin-woong

Drama/Thriller144min
CJ Entertainment

Karaoke Crazies

Director :

KIM Sang-chan

Cast :

LEE Moon-sik

BAE So-eun

KIM Na-mi

DONG Bang-woo

Mystery/Fantasy105min
Finecut Co., Ltd.


Green Book, about an intellectual black pianist and an unrefined white driver on...


Extreme Job has already sold 14,536,378 tickets in 27 days of release, beating A...