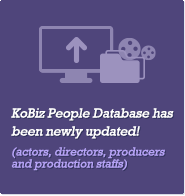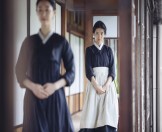 New PARK Chan-wook Film and More in the Czech Republic This year's Karlovy Vary International Film Festival will feature a trio of Korean films in its lineup. Coming in straight from the Cannes Film Festival is PARK Chan-wook's latest feature The Handmaiden, while indie titles Communication & Lies and Fo...
Jun 27, 2016

TRAIN TO BUSAN

Director :

YEON Sang-ho

Cast :

GONG Yoo

JUNG Yu-Mi

Don LEE

CHOI Woo-shik

Thriller/Action118min
Contents Panda

Drama/Crime130min
Showbox Inc.

Horror Stories III

Director :

KIM Gok KIM Sun MIN Kyu-dong BAEK Seung-bin

Cast :

LIM Seul-ong

KYUNG Su-jin

PARK Jung-min

HONG Eun-hee

Horror94min
M-Line Distribution

Family/Drama116min
Mirovision Inc.

Historical Figures Seen through Korean Cinema The Last Princess, booked for Aug...


Top 10 Korean Movies in the First Half of 2016 Half the year 2016 has gone, and...