DATABASE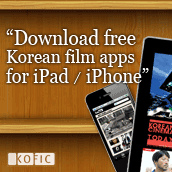 Director
CHOI Dong-hoon is a natural born storyteller whose debut film, <The Big Swindle> (2004), redrew the map of Korean-style crime thriller flicks and brought the director instant fame. A movie that depicts how a group of professional swindlers cheat money out of the Bank of Korea, it was considered to have updated Korean-style crime thrillers with its unprecedentedly plausible and airtight storytelling. CHOI's talent as an exceptional storyteller went beyond making a movie... expand
CHOI Dong-hoon is a natural born storyteller whose debut film, <The Big Swindle> (2004), redrew the map of Korean-style crime thriller flicks and brought the director instant fame. A movie that depicts how a group of professional swindlers cheat money out of the Bank of Korea, it was considered to have updated Korean-style crime thrillers with its unprecedentedly plausible and airtight storytelling. CHOI's talent as an exceptional storyteller went beyond making a movie based on his own story; it absolutely shined in <Tazza: The High Rollers> (2006), a big screen adaptation of the well-known cartoon of the same name by HUH Young-man, and <Woochi> (2010), which is based on an old fable. With three-dimensional construction of multiple characters that makes distinctions between the leading and supporting roles almost meaningless, complex and yet speedy development of plots that leave viewers gasping for breath, and exceptionally memorable dialogue, CHOI's films have all been huge box office hits. His latest film <Thieves> became the highest-grossing Korean film of all time following its summer 2012 release. The i a caper movie, a genre that CHOI is adept in, stars such Korean mega-stars as [KIM Yun-seok], [KIM Hye-soo], [LEE Jung-jae] and [Jun Ji-hyun], along with the leading Chinese stars including [Simon YAM] . close
Any copying, republication or redistribution of KOFIC's content is prohibited without prior consent of KOFIC.
ASSASSINATION Targets China Sep 03, 2015
Showbox Hit Secures Third Kingdom Release CHOI Dong-hoon's blockbuster hit Assassination, which has so far drawn over 12.3 million viewers (USD 80.35 million) in Korea and is now the sixth most successful Korean film of all time, is gearing up for a release in the Middle Kingdom, after distributor Showbox revealed that the starry pic would bow in Chinese theaters on September 17th. The film is al...
Screenings Held in Kuala Lumpur, Selangor, Penang, Sabah and Sarawak The Korean Film Festival in Malaysia, organized by the Embassy of the Republic of Korea in Malaysia, was held for four days, over August 20th to 23rd. Ten films screened in select Golden Screen Cinemas (GSC) in Kuala Lumpur, Selangor, Penang, Sabah and Sarawak. Through the festival, Minister YOON Chang-yul, Deputy Chief of Miss...
BIFF Reveals Stuffed 20th Edition Aug 26, 2015
India's ZUBAAN to Open, MOUNTAIN CRY from China to Close During a press conference held at the Koreana Hotel in Seoul on Tuesday afternoon, the Busan International Film Festival (BIFF) revealed a packed-to-the-gills lineup for its upcoming 20th edition. Opening BIFF on October 1st will be Mozez SINGH's Zubaan from India while the Chinese indie drama Mountain Cry by Larry YANG will close the fest ...

KAFA FILMS 2015: A New Start for Aspiring Filmmakers with the New KoBiz Online Screening! Mar 26, 2015
The cold frozen winter has passed and the warm spring has finally come. After a long awaited revamp, KoBiz Online Screening has finished its changeover and was reborn with colors that reflect the season of spring in warm orange and calm blue. During the website's renovation, KoBiz took special care in making pathways more user-friendly and providing an effective and faster way to help members comm...
KOFIC Signs MOU with Kazakh Film Sep 22, 2014
Local filmmakers: "We would like to know about Korea's know-how in film production systems." The Korean Film Council (KOFIC) signed an MOU with Kazakh Film that promotes the film industry of Kazakhstan in the Korean Film Showcase for Korean cinema to develop new markets in Central Asia. The MOU is expected to pave the way for the promotion of exchanges and cooperation in the cinema sector between ...
Korean Cinema Branches Out into Central Asia Sep 15, 2014
The Korean Film Council will hold a Korean cinema showcase at the 10th Kazakhstan International Eurasia Film Festival The Korean Film Council (Chairman KIM Eui-suk) will begin to make inroads into Central Asia after South America. From September 15 through 20, the council will hold a Korean cinema showcase and forum at the 10th Kazakhstan International Eurasia Film Festival, a leading film festiv...

VETERAN Stays Newcomers in Round 3 Aug 25, 2015
Korean Films Lord Over Marketplace During the last weekend of the summer holiday period in Korea, local films retained the advantage with a commanding 81% of the marketplace, as the top three entries were homebred, while overall admissions stood at 3.14 million. Performing a third victory lap atop the charts after a 40% post-holiday weekend dip was RYOO Seung-wan's action-comedy Veteran, which add...
VETERAN Tops Again After Liberation Day Bump Aug 18, 2015
Things keep looking up for the local industry as admissions over the weekend reached 4.82 million, setting a new benchmark for the year. Coming up tops again following an 18% increase, Veteran added 2.25 million viewers (USD 15.33 million) to a powerful 12-day haul of 6.64 million spectators (USD 44.16 million). With strong word of mouth and the help of Liberation Day falling on Saturday, RYOO Seu...
With school still out and a strong chorus of tentpole releases, the Korean box office is maintaining its hot streak after recording the biggest weekend of the year to date with 4.68 million tickets sold (USD 31.76 million), of which 64% were for local releases. Debuting in pole position with a 41% market share and 1.92 million viewers (USD 13.13 million), Veteran marked a career high opening for d...