DATABASE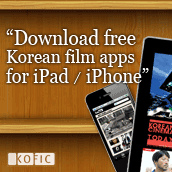 Director
CHOI Dong-hoon is a natural born storyteller whose debut film, <The Big Swindle> (2004), redrew the map of Korean-style crime thriller flicks and brought the director instant fame. A movie that depicts how a group of professional swindlers cheat money out of the Bank of Korea, it was considered to have updated Korean-style crime thrillers with its unprecedentedly plausible and airtight storytelling. CHOI's talent as an exceptional storyteller went beyond making a movie... expand
CHOI Dong-hoon is a natural born storyteller whose debut film, <The Big Swindle> (2004), redrew the map of Korean-style crime thriller flicks and brought the director instant fame. A movie that depicts how a group of professional swindlers cheat money out of the Bank of Korea, it was considered to have updated Korean-style crime thrillers with its unprecedentedly plausible and airtight storytelling. CHOI's talent as an exceptional storyteller went beyond making a movie based on his own story; it absolutely shined in <Tazza: The High Rollers> (2006), a big screen adaptation of the well-known cartoon of the same name by HUH Young-man, and <Woochi> (2010), which is based on an old fable. With three-dimensional construction of multiple characters that makes distinctions between the leading and supporting roles almost meaningless, complex and yet speedy development of plots that leave viewers gasping for breath, and exceptionally memorable dialogue, CHOI's films have all been huge box office hits. His latest film <Thieves> became the highest-grossing Korean film of all time following its summer 2012 release. The i a caper movie, a genre that CHOI is adept in, stars such Korean mega-stars as [KIM Yun-seok], [KIM Hye-soo], [LEE Jung-jae] and [Jun Ji-hyun], along with the leading Chinese stars including [Simon YAM] . close
Any copying, republication or redistribution of KOFIC's content is prohibited without prior consent of KOFIC.
NORTHERN LIMIT LINE Pushed Back over MERS Concerns Jun 10, 2015
NEW Delays Topical War Film Two Weeks Viewers curious to see KIM Hak-soon's Northern Limit Line will have to wait an additional fortnight before booking their tickets as the film's distributor Next World Entertainment (NEW) has delayed the film's release following rising concerns over the current MERS outbreak in Korea. The film, which was due to open June 10th, is now ...
Showbox's Assassination and Finecut's The Treacherous, both period films, have secured buyers just as the Marche du film at the Cannes Film Festival has gotten underway.
Mise-en-scene Short Film Festival Opens Late June The Mise-en-scene Short Film Festival (MSFF), which will be having its 14th year, has announced that director MIN Kyu-dong will act as the representative committee chair this year. MSFF is one of the most well known short film festivals in Korea, and it boasts for its unique characteristic of categorizing programs by genres. MIN has a long history ...

KAFA FILMS 2015: A New Start for Aspiring Filmmakers with the New KoBiz Online Screening! Mar 26, 2015
The cold frozen winter has passed and the warm spring has finally come. After a long awaited revamp, KoBiz Online Screening has finished its changeover and was reborn with colors that reflect the season of spring in warm orange and calm blue. During the website's renovation, KoBiz took special care in making pathways more user-friendly and providing an effective and faster way to help members comm...
KOFIC Signs MOU with Kazakh Film Sep 22, 2014
Local filmmakers: "We would like to know about Korea's know-how in film production systems." The Korean Film Council (KOFIC) signed an MOU with Kazakh Film that promotes the film industry of Kazakhstan in the Korean Film Showcase for Korean cinema to develop new markets in Central Asia. The MOU is expected to pave the way for the promotion of exchanges and cooperation in the cinema sector between ...
Korean Cinema Branches Out into Central Asia Sep 15, 2014
The Korean Film Council will hold a Korean cinema showcase at the 10th Kazakhstan International Eurasia Film Festival The Korean Film Council (Chairman KIM Eui-suk) will begin to make inroads into Central Asia after South America. From September 15 through 20, the council will hold a Korean cinema showcase and forum at the 10th Kazakhstan International Eurasia Film Festival, a leading film festiv...

Box Office: March 7-20, 2013 Mar 22, 2013
Box office figures as a whole have cooled down in recent weeks, as Korea enters what is traditionally an off season for moviegoing. Nonetheless there were still positive signs to be seen for local films. Topping the box office once again was the gangster epic New World, by screenwriter-turned-director PARK Hoon-jung. The film starring LEE Jung-jae, HWANG Jung-min and CHOI Min-shik added another 1...
Box office, September 20-October 3 Oct 05, 2012
A tremendous performance during the extended Chuseok lunar holiday helped the Korean period drama <Masquerade> to run far ahead of its rivals at the box office. From the two-week period from September 20 to October 3, which represents the film's second and third weeks on release, <Masquerade> pulled in a massive 5.4 million tickets to bring its overall totals to 7.2 million admissi...
Box office, August 1-15 Aug 27, 2012
The first half of August was witness to a record-breaking performance by CHOI Dong-hoon's The Thieves, which became the sixth Korean film in history to pass the 10 million admissions mark. Originally released on July 25, the film sold more than 6 million tickets from August 1~15, recording its 10 millionth ticket overall on August 15. The 22 days it took to reach the milestone was the shortest tim...