DATABASE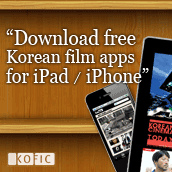 Director
CHOI Dong-hoon is a natural born storyteller whose debut film, <The Big Swindle> (2004), redrew the map of Korean-style crime thriller flicks and brought the director instant fame. A movie that depicts how a group of professional swindlers cheat money out of the Bank of Korea, it was considered to have updated Korean-style crime thrillers with its unprecedentedly plausible and airtight storytelling. CHOI's talent as an exceptional storyteller went beyond making a movie... expand
CHOI Dong-hoon is a natural born storyteller whose debut film, <The Big Swindle> (2004), redrew the map of Korean-style crime thriller flicks and brought the director instant fame. A movie that depicts how a group of professional swindlers cheat money out of the Bank of Korea, it was considered to have updated Korean-style crime thrillers with its unprecedentedly plausible and airtight storytelling. CHOI's talent as an exceptional storyteller went beyond making a movie based on his own story; it absolutely shined in <Tazza: The High Rollers> (2006), a big screen adaptation of the well-known cartoon of the same name by HUH Young-man, and <Woochi> (2010), which is based on an old fable. With three-dimensional construction of multiple characters that makes distinctions between the leading and supporting roles almost meaningless, complex and yet speedy development of plots that leave viewers gasping for breath, and exceptionally memorable dialogue, CHOI's films have all been huge box office hits. His latest film <Thieves> became the highest-grossing Korean film of all time following its summer 2012 release. The i a caper movie, a genre that CHOI is adept in, stars such Korean mega-stars as [KIM Yun-seok], [KIM Hye-soo], [LEE Jung-jae] and [Jun Ji-hyun], along with the leading Chinese stars including [Simon YAM]. Choosing a Colonial Era setting for his next project, CHOI set to work once again with LEE Jung-jae and Gianna JUN, as well as HA Jung-woo for action-thriller <Assassination>. Released in the summer of 2015, the film was another smash for the director, accruing well over 12 million admissions. close
Any copying, republication or redistribution of KOFIC's content is prohibited without prior consent of KOFIC.
BiFan Opens 20th Edition in Style Jul 25, 2016
Stars Grace the Red Carpet at Bucheon City Hall The Bucheon International Fantastic Film Festival (BiFan) put on a big show for the opening of its 20th edition on Thursday, July 21st. After using the Bucheon Gymnasium for many years, this summer's BiFan moved the ceremony to the Grass Square located outside Bucheon City Hall. Hosting this year's event were PARK Sung-woong, the actor known for his...
KIM Jee-woon Appointed as President of Jury of the 15th Edition of Mise-en-scène Short Film Festival Jun 24, 2016
List Includes CHOI Dong-hoon, OH Dal-su and SHIN Min-a The 15th edition of Mise-en-scène Short Film Festival opened on June 23rd, beginning a beautiful feast of films. This year, 63 films selected from 1,037 submissions are in the competition. The president of the jury is KIM Jee-woon, the director of A Bittersweet Life (2005) and I Saw The Devil (2010). Among the jury members, 12 are directors, ...
BaekSang Grand Prize Goes to Director LEE Joon-ik Jun 13, 2016
ASSASSINATION, VETERAN Take Home Best Film, Director Director LEE Joon-ik was triumphant at the 52nd BaekSang Arts Awards ceremony, held in Seoul on June 3rd, where he won the Grand Prize for both of the films he has released in the last year, the bid-budget period drama The Throne and the low-budget black-and-white Colonial Era drama DONGJU; The Portrait of A Poet. Director LEE won the same priz...

KAFA to Hold a Special Event to Celebrate the 10th Anniversary of Its Feature Film Directing Program Jun 21, 2016
Korean Academy of Film Arts (KAFA) is holding a special event in September to celebrate the 10th anniversary of its feature film directing program, called "KAFA: Ten-year-old Story." For promotional ambassadors, LEE Je-hoon of Bleak Night (2011) and KIM Go-eun of Canola (2016) have been appointed. KAFA was established by Korean Film Council (KOFIC) in 1984 to produce distinguished human resources...
KAFA FILM COLLECTION 2016 'Do Your Own Thing!' Mar 24, 2016
KAFA Graduate Works on KoBiz Online Screening for the Second Time KAFA(Korean Academy of Film Arts) is not a new brand name anymore to the Korean film lovers worldwide. KAFA is home to Korean cinema today, training the most active producers, cinematographers and script writers, let alone the big names like BONG Joon-ho, CHOI Dong-hoon and HUR Jin-ho. KoBiz Online Screening played KAFA graduate s...
KAFA to Host Graduation Film Festival 2016 Jan 19, 2016
Korean Academy of Film Arts (KAFA) is holding its Graduation Film Festival 2016 from January 22nd to 24th for three days. The festival will take place at Indieplus, an indie film exclusive theater and Lotte cinema Broadway in Seoul. KAFA Graduation Film Festival is to showcase movies by 32nd regular course students for the first time. Films which were produced last year, deal with various subject...

THE PRIESTS Conjures up Impressive Debut Nov 10, 2015
Exorcism thriller The Priests scared up a higher than expected debut over the weekend, boosting overall business during the traditional dumping grounds of the year. 2.28 million viewers were recorded in theaters over the frame, 72% of which for local fare. With a 62% market share, The Priests wound up with 1.41 million viewers (USD 9.98 million) over the weekend, and 1.6 million (USD 11.29 millio...
THE THRONE Takes Its Place Atop the Chart Sep 24, 2015
Business Picks Up Ahead of Chuseok Holiday One of the major Chuseok holiday releases this year, The Throne drove up attendance over the weekend during its debut, pushing admissions back to 2.63 million. It also put Korean films back on top as local fare accounted for 58% of the marketplace. A period film starring SONG Kang-ho and directed by LEE Joon-ik, The Throne was always poised to do well a...
ANT-MAN Still Tops in Week 2 Sep 14, 2015
Ant-Man stayed in pole position during a quiet weekend that welcomed 1.73 million viewers to theaters, as Veteran continued its assent up the all-time chart, now ranking seventh. Though Hollywood claimed the top spot, Korean films held a slightly higher market share at 49%. Marvel's latest film slid 39% for a 695,228 viewers weekend (USD 4.91 million) and has now accrued a robust 2.37 million adm...