DATABASE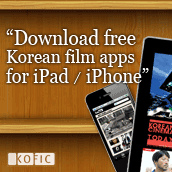 Director
CHOI Dong-hoon is a natural born storyteller whose debut film, <The Big Swindle> (2004), redrew the map of Korean-style crime thriller flicks and brought the director instant fame. A movie that depicts how a group of professional swindlers cheat money out of the Bank of Korea, it was considered to have updated Korean-style crime thrillers with its unprecedentedly plausible and airtight storytelling. CHOI's talent as an exceptional storyteller went beyond making a movie... expand
CHOI Dong-hoon is a natural born storyteller whose debut film, <The Big Swindle> (2004), redrew the map of Korean-style crime thriller flicks and brought the director instant fame. A movie that depicts how a group of professional swindlers cheat money out of the Bank of Korea, it was considered to have updated Korean-style crime thrillers with its unprecedentedly plausible and airtight storytelling. CHOI's talent as an exceptional storyteller went beyond making a movie based on his own story; it absolutely shined in <Tazza: The High Rollers> (2006), a big screen adaptation of the well-known cartoon of the same name by HUH Young-man, and <Woochi> (2010), which is based on an old fable. With three-dimensional construction of multiple characters that makes distinctions between the leading and supporting roles almost meaningless, complex and yet speedy development of plots that leave viewers gasping for breath, and exceptionally memorable dialogue, CHOI's films have all been huge box office hits. His latest film <Thieves> became the highest-grossing Korean film of all time following its summer 2012 release. The i a caper movie, a genre that CHOI is adept in, stars such Korean mega-stars as [KIM Yun-seok], [KIM Hye-soo], [LEE Jung-jae] and [Jun Ji-hyun], along with the leading Chinese stars including [Simon YAM] . close
Any copying, republication or redistribution of KOFIC's content is prohibited without prior consent of KOFIC.
Top Korean Production Designer Awarded for THE HANDMAIDEN PARK Chan-wook's The Handmaiden vied for the Palme d'Or at the Cannes Film Festival earlier this month, and though the auteur may not have come away with a competition award this year, as opposed to his previous Grand Prix and Jury Prize wins Old Boy (2003) and Thirst (2009), respectively, his latest stylish head trip didn't leave the Croi...
18th Far East Film Festival to Open with THE TIGER Apr 14, 2016
Udine Takes 15 from Korea The 18th edition of the Far East Film Festival (FEFF), which takes place in Udine in Northeast Italy, is set to open with a screening of PARK Hoon-jung's Colonial Era hunting drama The Tiger. The film, which stars CHOI Min-shik, will be introduced by director PARK when the festival begins on April 22nd. In total, 15 Korean films will screen in Udine. Among the films havi...
ASSASSINATION Set for July Bow in Japan Mar 28, 2016
Period Action-Thriller Features to Gianna JUN, LEE Jung-jae and HA Jung-woo A year after it bowed on screens in Korea, where it collected a phenomenal 12.7 million admissions (USD 84.16 million), CHOI Dong-hoon's star-studded period action-thriller Assassination will be granted a theatrical release in neighboring Japan beginning in July. The news was reported by Japanese film site eiga.com, whic...

KAFA FILM COLLECTION 2016 'Do Your Own Thing!' Mar 24, 2016
KAFA Graduate Works on KoBiz Online Screening for the Second Time KAFA(Korean Academy of Film Arts) is not a new brand name anymore to the Korean film lovers worldwide. KAFA is home to Korean cinema today, training the most active producers, cinematographers and script writers, let alone the big names like BONG Joon-ho, CHOI Dong-hoon and HUR Jin-ho. KoBiz Online Screening played KAFA graduate s...
KAFA to Host Graduation Film Festival 2016 Jan 19, 2016
Korean Academy of Film Arts (KAFA) is holding its Graduation Film Festival 2016 from January 22nd to 24th for three days. The festival will take place at Indieplus, an indie film exclusive theater and Lotte cinema Broadway in Seoul. KAFA Graduation Film Festival is to showcase movies by 32nd regular course students for the first time. Films which were produced last year, deal with various subject...
It is an opportunity to learn the art of storytelling from CHOI Dong-hoon, a storytelling master. Korean Film Council (KOFIC) holds CHOI Dong-hoon's Master Class on storytelling on December 18th at CGV Apgujeong, Seoul. It is the third session of the KAFA+ Storytelling Master Class series. CHOI is widely respected to be among the best storytellers in Korean cinema, whose filmography, from his deb...

THE PRIESTS Conjures up Impressive Debut Nov 10, 2015
Exorcism thriller The Priests scared up a higher than expected debut over the weekend, boosting overall business during the traditional dumping grounds of the year. 2.28 million viewers were recorded in theaters over the frame, 72% of which for local fare. With a 62% market share, The Priests wound up with 1.41 million viewers (USD 9.98 million) over the weekend, and 1.6 million (USD 11.29 millio...
THE THRONE Takes Its Place Atop the Chart Sep 24, 2015
Business Picks Up Ahead of Chuseok Holiday One of the major Chuseok holiday releases this year, The Throne drove up attendance over the weekend during its debut, pushing admissions back to 2.63 million. It also put Korean films back on top as local fare accounted for 58% of the marketplace. A period film starring SONG Kang-ho and directed by LEE Joon-ik, The Throne was always poised to do well a...
ANT-MAN Still Tops in Week 2 Sep 14, 2015
Ant-Man stayed in pole position during a quiet weekend that welcomed 1.73 million viewers to theaters, as Veteran continued its assent up the all-time chart, now ranking seventh. Though Hollywood claimed the top spot, Korean films held a slightly higher market share at 49%. Marvel's latest film slid 39% for a 695,228 viewers weekend (USD 4.91 million) and has now accrued a robust 2.37 million adm...