DATABASE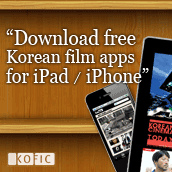 Director
After deciding to pursue a career as a film director, JO Sung-hee made his first short <Don't Step Out Of The House!> in 2008. The short landed at 3rd place in the Cin?fondation category of the Cannes Festival in 2009. Hailed as one of the most promising young directors in Korea, JO returns with his second feature <A Werewofl Boy> . His critically acclaimed first feature, <End of Animal> , was invited to various international film festivals including Rotter... expand
After deciding to pursue a career as a film director, JO Sung-hee made his first short <Don't Step Out Of The House!> in 2008. The short landed at 3rd place in the Cinéfondation category of the Cannes Festival in 2009. Hailed as one of the most promising young directors in Korea, JO returns with his second feature <A Werewofl Boy> . His critically acclaimed first feature, <End of Animal> , was invited to various international film festivals including Rotterdam IFF, San Francisco IFF, Denmark IFF(CPH PIX), Vancouver IFF, Dubai IFF(Special Mention certificate), BFI London IFF and the Cinema Digital Seoul Festival. JO made a successful transition to the commercial realm when he debuted in grand fashion in 2012, with the release of the fantasy romance A Werewolf Boy. The film was first screened at the Toronto International Film Festival and was both a hit on the festival circuit and the domestic market, partly for the star pairing of idols PARK Bo-young and SONG Joong-ki. close
Nationality : South Korea
Website :
Any copying, republication or redistribution of KOFIC's content is prohibited without prior consent of KOFIC.
CJ Generates Buzz with THE HANDMAIDEN at EFM Feb 17, 2016
New Titles Romcom LIKE FOR LIKES and Vietnamese Thriller TRACER Among the most eagerly anticipated Korean films this year is PARK Chan-wook's upcoming erotic thriller The Handmaiden. Starring HA Jung-woo (Assassination, 2015) and KIM Min-hee (Right Now, Wrong Then, 2015), the story is drawn from Sarah Waters' novel Fingersmith and is set both in Korea and Japan during the Japanese Colonial Era. T...
Hong Gil-dong to be Made into a Film Jan 06, 2015
LEE Je-hoon, Go A-ra and KIM Sung-kyun Among Casts Bidangil Pictures confirmed that a new film by JO Sung-hee (A Werewolf Boy, 2012) has started shooting on December 2nd. Based on a fictional character in a Korean novel written in the Joseon Dynasty, the story unravels around Hong Gil-dong, a local hero. The story which is often seen as a Korean version of Robin Hood was used as a motif for the fi...
AISFF Marks 11th Year This Month Nov 04, 2013
Will Feature Shorts of Tony Scott, Ang Lee, Alfonso Cuaron The Asiana International Short Film Festival will return for its 11th edition from November 7th to 1th. This year's promotional video, an ethereal and intimate in the open country, was directed by actress RYU Hyun-kyung (Two Weddings and a Funeral, Manshin: Ten Thousands Spirits). After 3,959 submissions from 104 countries all around the...

KAFA FILMS 2015: A New Start for Aspiring Filmmakers with the New KoBiz Online Screening! Mar 26, 2015
The cold frozen winter has passed and the warm spring has finally come. After a long awaited revamp, KoBiz Online Screening has finished its changeover and was reborn with colors that reflect the season of spring in warm orange and calm blue. During the website's renovation, KoBiz took special care in making pathways more user-friendly and providing an effective and faster way to help members comm...
CAPTAIN AMERICA Keeps the Competition at Bay May 11, 2016
After its massive opening weekend, Captain America: Civil War remained a hot ticket at the Korean box office. Business was strong overall during the frame, which followed the Children's Day holiday on Thursday, with 2.5 million tickets sold. With Disney's help, Hollywood titles accounted for two out over three admissions. Civil War dipped 43% for another stellar 1.59 million viewers (USD 11.82 mi...
Box office, December 6-19 Dec 21, 2012
Controversial local hit 26 Years, which has demonstrated considerable staying power since its November 29 release, sits at the top of the Korean box office for the December 6-19 period. The film, based on a famous webcomic by KANG Full, details the efforts of five citizens to assassinate the man responsible for the Gwangju Massacre of May 1980. Although the film has drawn polarized responses from ...
Box office, November 15-28 Nov 30, 2012
Box office, November 15-28 Local box office hit A Werewolf Boy continued to perform well during its third and fourth weeks on release, earning almost exactly as much as Hollywood film The Twilight Saga: Breaking Dawn - Part 2 did in its first and second weeks. With another 2,142,392 tickets added to its tally (compared to 2,126,503 for Breaking Dawn), A Werewolf Boy has now passed the 6.2 millio...