DATABASE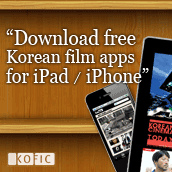 Director
JUNG Ji-woo became a star short film director with <A Bit Bitter>(1996), which was produced by an independent film production, Generation Blue Films, and achieved both box office success in Korea and film festival honors overseas with his feature debut, <Happy End>(1999). A crime-of-passion melodrama so unprecedentedly bold, the movie could not cast any actress for the leading female role until [JEON Do-youn] came along. The movie was also an important turning poi... expand
JUNG Ji-woo became a star short film director with <A Bit Bitter>(1996), which was produced by an independent film production, Generation Blue Films, and achieved both box office success in Korea and film festival honors overseas with his feature debut, <Happy End>(1999). A crime-of-passion melodrama so unprecedentedly bold, the movie could not cast any actress for the leading female role until [JEON Do-youn] came along. The movie was also an important turning point in her acting career. <Blossom Again>(2005) was a less bold melodrama that starred [KIM Jung-eun] and [JUNG Yu-mi], which still showcased JUNG's sensible directing skills and his sensitivity, while <Modern Boy>(2008) was the director's challenge to the genre of historical suspense. JUNG also worked on the screenplay of [KANG Woo-suk]'s <The Moss>(2009). In 2012, JUNG burst back onto the scene with the literary and Lolita-esque drama <Eungyo>, which introduced KIM Go-eun to the world and featured PARK Hae-il playing an old poet. Three years later, he premiered his competitive sports drama <Fourth Place> at the Busan International Film Festival. close
Any copying, republication or redistribution of KOFIC's content is prohibited without prior consent of KOFIC.
Korean Trio Head to Karlovy Vary Jun 27, 2016
New PARK Chan-wook Film and More in the Czech Republic This year's Karlovy Vary International Film Festival will feature a trio of Korean films in its lineup. Coming in straight from the Cannes Film Festival is PARK Chan-wook's latest feature The Handmaiden, while indie titles Communication & Lies and Fourth Place, both of which debuted at the Busan International Film Festival, will also be o...
Korean Program Featured 22 Titles Korean cinema made a big splash at the Shanghai International Film Festival this month, with 22 titles features across their program. Most prominent was YOON Ga-eun's debut feature The World of Us, which was part of the Asian New Talents lineup, where it received two nominations. Following its debut at the Berlin International Film Festival earlier this year, wh...
18th Far East Film Festival to Open with THE TIGER Apr 14, 2016
Udine Takes 15 from Korea The 18th edition of the Far East Film Festival (FEFF), which takes place in Udine in Northeast Italy, is set to open with a screening of PARK Hoon-jung's Colonial Era hunting drama The Tiger. The film, which stars CHOI Min-shik, will be introduced by director PARK when the festival begins on April 22nd. In total, 15 Korean films will screen in Udine. Among the films havi...

KAFA+ 2015 Master Class Workshops Feb 09, 2015
More Diverse and Intense Program Korean Academy of Film Arts organizes special workshops to boost the creative imagination of young filmmakers and build their knowledge through talks with masters from direction, acting, cinematography, special effects, and choregraphy. This project from KAFA+ which started in 2013 have invited filmmakers such as director PARK Chan-wook and JUNG Ji-woo, producerT...
TIME RENEGADES Clocks In at First Place Apr 20, 2016
Early spring remains a slow period at the box office, with admissions barely inching up to 1.16 million viewers from last week's low. However, there was some better news for the local industry as the domestic share jumped up to 60% on the back of new releases and a strong holdover. Earning a first place berth was CJ Entertainment's parallel timeline romantic-thriller Time Renegades from My Sassy ...