DATABASE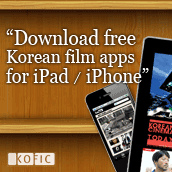 Director
The most representative writer-director of the Korean film industry in the 1990s, CHUNG Ji-young honed his directing skills by working as an assistant director for [KIM Soo-yong]. CHUNG, whose feature debut was an erotic mystery, <Mist Whispers Like Women>(1982), also directed about 20 episodes of the MBC one-act play <Best Theater>. His heyday came when he departed from melodramas and thrillers and started working on more serious and reality-based films such as &... expand
The most representative writer-director of the Korean film industry in the 1990s, CHUNG Ji-young honed his directing skills by working as an assistant director for [KIM Soo-yong]. CHUNG, whose feature debut was an erotic mystery, <Mist Whispers Like Women>(1982), also directed about 20 episodes of the MBC one-act play <Best Theater>. His heyday came when he departed from melodramas and thrillers and started working on more serious and reality-based films such as <North Korean Partisan in South Korea> (1989), <White Badge> (1992), and <Life of Hollywood Kid> (1994). He is also known as a representative activist director in Chungmooro by leading fellow filmmakers and actors on issues such as the campaign against direct distribution of foreign movies, the efforts to establish a screen quota system, and abolishment of the pre-censorship system. In 2011, CHUNG introduced both <Unbowed>, based on a real-life story of a professor standing up to the abuses of the judicial branch, and <Ari Ari the Korean Cinema>, a unique documentary that looks back at the history of Korean cinema, during the 16th Busan International Film Festival. <Unbowed>, in particular, directly criticized the corruption in the judicial system in Korea and caused a controversy. In addition, CHUNG led the fight to oppose the signing of the Korea-USA free trade agreement, still demonstrating himself to be 'an activist filmmaker.' CHUNG caused a stir once again in 2012 with the release of <National Security>, a no-holds barred look at the rampant torture performed by Korea's security services circa the 1980s. close
Nationality : South Korea
Website :
Any copying, republication or redistribution of KOFIC's content is prohibited without prior consent of KOFIC.
IM Chang-jung Readies GOVERNMENT OPERATION Aug 18, 2016
Singer and Star Teams Up Again with SHIN Dong-yeob Veteran singer and star IM Chang-jung is returning to theaters after selecting his next project. The performer will appear in Government Operation (translated title). His most recent role was in the buddy cop drama Untouchable Lawmen last year. The film follows a man who inherits a treasure map from his grandfather. Handling the director's reign...
BiFan Opens 20th Edition in Style Jul 25, 2016
Stars Grace the Red Carpet at Bucheon City Hall The Bucheon International Fantastic Film Festival (BiFan) put on a big show for the opening of its 20th edition on Thursday, July 21st. After using the Bucheon Gymnasium for many years, this summer's BiFan moved the ceremony to the Grass Square located outside Bucheon City Hall. Hosting this year's event were PARK Sung-woong, the actor known for his...
BiFan Expands through 20th Anniversary Lineup Jun 24, 2016
CAPTAIN FANTASTIC and SEOUL STATION to Bookend Korean Genre Jubilee For its 20th anniversary edition, the Bucheon International Fantastic Film Festival (BiFan) is pulling out all the stops for a large event, with 302 films from 49 countries, that will both look back to the festival's past and forward to its future. Set to open on July 21st with Matt Ross' Captain Fantastic, which debuted at the C...

Estonia and South Korea Sign Co-operation Memorandum Nov 11, 2013
A new memorandum of mutual understanding will be signed by Estonia and South Korea during the Industry Days market event held in conjunction with this year's Black Nights International Film Festival in Tallinn (POFF). The agreement, which will be the first of its kind between South Korea and a nation from Northern or Eastern Europe, is to be signed by the Director of the Estonian Film Institute, E...
Box office, December 6-19 Dec 21, 2012
Controversial local hit 26 Years, which has demonstrated considerable staying power since its November 29 release, sits at the top of the Korean box office for the December 6-19 period. The film, based on a famous webcomic by KANG Full, details the efforts of five citizens to assassinate the man responsible for the Gwangju Massacre of May 1980. Although the film has drawn polarized responses from ...
Box office, November 22-December 5 Dec 07, 2012
The past two weeks have seen a comparatively balanced division of revenues at the Korean box office, with no one film dominating the market. Sitting at the top of the chart is local box office hit A Werewolf Boy, which took 1,212,471 admissions in its fourth and fifth weeks on release. The film stars SONG Joong-ki and PARK Bo-young in a story of a family in the 1960s who come across a strange boy ...
Box office, November 15-28 Nov 30, 2012
Box office, November 15-28 Local box office hit A Werewolf Boy continued to perform well during its third and fourth weeks on release, earning almost exactly as much as Hollywood film The Twilight Saga: Breaking Dawn - Part 2 did in its first and second weeks. With another 2,142,392 tickets added to its tally (compared to 2,126,503 for Breaking Dawn), A Werewolf Boy has now passed the 6.2 millio...