DATABASE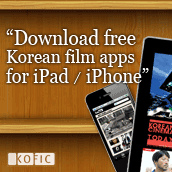 Director
JEON Kyu-hwan had a unique career path in becoming an influential film director as he entered the industry as a manager for actors such as [CHO Jae-hyun] and [SUL Kyung-gu]. He made his directorial debut without any formal educational background. Starting with <Mozart Town>, his debut feature from 2008, he made the 'Town Trilogy' including <Animal Town> from 2009 and <Dance Town> from 2010, by employing an independent film production method. His funding co... expand
JEON Kyu-hwan had a unique career path in becoming an influential film director as he entered the industry as a manager for actors such as [CHO Jae-hyun] and [SUL Kyung-gu]. He made his directorial debut without any formal educational background. Starting with <Mozart Town>, his debut feature from 2008, he made the 'Town Trilogy' including <Animal Town> from 2009 and <Dance Town> from 2010, by employing an independent film production method. His funding comes from sales of his personal assets, bank loans, and production support from the Korean Film Council (KOFIC) as well as investments from friends. His 'Town Trilogy' shed light on the shady and lonely hidden sides of a modern day metropolitan city by employing different approaches in all three films. His 2011 film <From Seoul to Varanasi> shifted its direction and had its setting at Varanasi, a sacred place in India, to present a torrid love affair between a man and a woman. This film was officially invited to the Panorama section of the 62nd Berlin International Film Festival in 2012. Later in 2012, JEON unveiled <The Weight> at Venice, where it picked up the Queer Lion before appearing at numerous other festivals including Busan and Black Nights in Tallin where JEON picked up the Best Director prize. The following year, JEON revealed his sixth work, the drama My Boy, at the 18th Busan International Film Festival. The prolific filmmaker had two films ready for 2014, the drama Silent Man and the Estonia-South Korean co-production The Painter. close
Any copying, republication or redistribution of KOFIC's content is prohibited without prior consent of KOFIC.
"Searching for new cinema" Sep 08, 2011
Directorial debut was quite late. I started my career in talent management. Working with actors including CHO Jae-hyun and SUL Kyung-gu, I have experienced filmmaking scenes for quite a long time. But I wanted to tell a story of my own and make a film. Everything went fast since I decided to make a film out of my script <Mozart Town>: gathered crews and finished shooting within 15 days. I h...
NAFF Opens 8th IT Project for Entries Mar 11, 2015
Network of Asian Fantastic Films Seeks New Genre Entries The Network of Asian Fantastic Films (NAFF) is gearing up for its 8th edition, after opening submissions for It Project 2015. Coinciding with the Bucheon International Fantastic Film Festival (BiFan), NAFF's It Project is the first project market intended exclusively for genre films in the world. Submissions can be made online and will be a...
Tallinn Film Festival also Selects A HARD DAY, HAEMOO The Black Nights Film Festival in Tallinn, Estonia will debut its International Competition during this month's 18th edition, which kicks off on the 14th with the Polish film Warsaw 44. The competition will feature the Korean film Apostle, while the thrillers A Hard Day and Haemoo will be screened elsewhere in the program. KIM Min-jin's Apost...
Sitges Invites Big Korean Lineup Sep 22, 2014
16 Films at Europe's Top Genre Film Festival The Sitges International Fantastic Film Festival of Catalonia is no stranger to Korean film and their upcoming 47th edition proves no exception as Europe toil destination for genre cinema has invited a 16-strong delegation of films from the peninsula. A varied selection of 14 features will screen in Spain along with a pair of shorts. Invited to the fe...

MR. GO and THE HOST 2 to Be Supported by KOFIC May 10, 2013
5 films for International Co-production Incentive Support 2013 chosen The result of evaluation for International Co-production Incentive Support 2013, a project run by the Korean Film Council (KOFIC) for activation of international co-production of Korean films, has been made. KIM Yong-hwa's Mr. Go, PARK Myeong-cheon's The Host 2, AN Byung-ki's remake of The Phone, JEON Kyu-hwan's Painter (worki...
Korean Film Council holds 'Korean Film Night' at the 69th Venice Film Festival Korean Film Council(KOFIC) is going to hold 'Korean Film Night' at the 69th Venice International Film Festival. The purpose of the event is to cheer for KIM Ki-duk the director Pieta, which was nominated in the official international competition section 'Venezia 69' and JEON Kyu-hwan the director of The Weight, which ...
KOFIC and Korean companies at HK Filmart Mar 05, 2012
(March 19 – 22, 2012) with sales companies such as 9ers, Mirovision and P.I.C. The Korean booth will also play host to production companies Film Factory Nu:n, Inc. and P.A.M. Korea Media as well as technical services companies Studio SH, Moneff and Studioraon, Inc.Organizations such as the Busan Film Commission (BFC), Busan International Film Festival (BIFF), Puchon International Fantastic Film ...

Box Office: April 3-16, 2014 Apr 21, 2014
Foreign movies continue to top over Korean movies. According to the integrated ticket sales network of Korean Film Council (KOFIC) on April 17th, the Marvel Comics Studio's Captain America: The Winter Soldier has topped in the box office chart even with the new released Korean movies Broken, Innocent Thing, etc.