DATABASE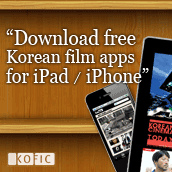 Director
JANG Joon-hwan is the director of <Save the Green Planet>(2003), which will be remembered as one of the most unique and original debut film in the history of filmmaking in Korea. With this low-budget movie that was touted as a mixture of offbeat imagination and sensitivity and all kinds of original ideas, JANG was catapulted to the status of the most promising newcomer director, while the movie swept across major fantastic film festivals in the world. He already came un... expand
JANG Joon-hwan is the director of <Save the Green Planet>(2003), which will be remembered as one of the most unique and original debut film in the history of filmmaking in Korea. With this low-budget movie that was touted as a mixture of offbeat imagination and sensitivity and all kinds of original ideas, JANG was catapulted to the status of the most promising newcomer director, while the movie swept across major fantastic film festivals in the world. He already came under the radar of curious eyes with a short film, <Imagine 2001>(1994), and was recognized for his talent by partaking in the screenplay development of Korea's first submarine film, <Phantom, the Submarine>(1999). The director's imaginativeness and unpredictable sense of humor were also showcased brightly through <Camellia>(2010), an omnibus film co-produced by the [Pusan International Film Festival]. Following a ten-year wait, JANG was finally afforded the opportunity to make his sophomore feature film in 2013, with the dark thriller Hwayi: A Monster Boy. Featuring upcoming star YEO Jin-gu and veteran thespian KIM Yun-seok, the film drew a lot of attention for the long-absent filmmaker. close
Nationality : South Korea
Website :
Any copying, republication or redistribution of KOFIC's content is prohibited without prior consent of KOFIC.
BiFan Expands through 20th Anniversary Lineup Jun 24, 2016
CAPTAIN FANTASTIC and SEOUL STATION to Bookend Korean Genre Jubilee For its 20th anniversary edition, the Bucheon International Fantastic Film Festival (BiFan) is pulling out all the stops for a large event, with 302 films from 49 countries, that will both look back to the festival's past and forward to its future. Set to open on July 21st with Matt Ross' Captain Fantastic, which debuted at the C...
A Remake of JANG Joon-hwan's Film, Starting from April 9 Key of SHINee, a K-pop boy band, is to appear in Save the Green Planet, a stage drama version of JANG Joon-hwan's film with the same title.
Two Shorts Compete in Short Film Sections 2014's documentary sensation My Love, Don't Cross That River is set to screen at the 37th Moscow International festival in non-competition program "Free Thought." My Love..., the record-breaking independent documentary that hit the Korean box office last year, follows an old couple that has lived a fairy-tale romance through their 76 years...

The total number of admissions in the 2013 Korean box office has reached 100 million. According to the Korean Film Council(KOFIC)'s Korean film industry October report announced on November 11th, the Korean box office hit 100 million in total admissions at a rate that is a month and a half earlier than last year when domestic box office admissions reached 100 million for the first time on November...
Box Office: October 10-23 Oct 25, 2013
Korean cinema remained out front in the last two weeks, according to figures provided by the Korean Film Council's statistics. Enjoying a 66.7% market share, local films occupied six of the top seven spots. Out in front was Hwayi: A Monster Boy, the long-awaited return of Save the Green Planet (2003) director JANG Joon-hwan. The thriller was first in the rankings and scored a 30% share by accruing...
Box Office: March 21-April 3, 2013 Apr 05, 2013
A new Korean film sits atop the box office in the relatively quiet period of late March. Debut director ROH Deok's Very Ordinary Couple, which is billed as a romantic comedy, but which might also be described simply as a relationship drama, made an impressive start with just short of 1.4 million admissions in two weeks. The film stars KIM Min-hee and LEE Min-ki as a recently separated couple who, ...