DATABASE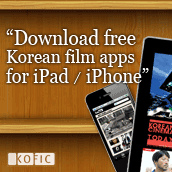 Executive Producer,Director ,
Director of the 10-million admissions hit <The King and the Clown> (2005) and CEO of [Cineworld Entertainment], LEE Joon-ik is actively engaged in production, distribution, and other film-related fields. His movies are known to have simple and honest plots and visuals and heart-warming genuine stories, as can be seen in the comedy flick <Once Upon a Time in a Battlefield> (2003) and a Vietnam War drama <Sunny> (2008). He directs and produces movies that are ... expand
Director of the 10-million admissions hit <The King and the Clown> (2005) and CEO of [Cineworld Entertainment], LEE Joon-ik is actively engaged in production, distribution, and other film-related fields. His movies are known to have simple and honest plots and visuals and heart-warming genuine stories, as can be seen in the comedy flick <Once Upon a Time in a Battlefield> (2003) and a Vietnam War drama <Sunny> (2008). He directs and produces movies that are easily approachable by most audiences. In 2011, LEE presented <Battlefield Heroes>, the sequel to <Once Upon a Time in a Battlefield> (2003). The Silla dynasty, after taking over Baekjae, form a unison with Tang dynasty of China to attack Koguryo. As in the case of his previous works, the film was a comedy featuring slang-based humor and political satire, reminding us of modern-day Korea; yet the film didn't meet its anticipated box-office success. Subsequently, LEE announced his retirement as a commercial film director. But three years later he returned with the melodrama Hope, which starred SEOL Kyung-gu and UHM Ji-won. Dealing with a family's recuperation following the traumatic abuse of their young daughter, the film was a solid performer in late 2013, earning some awards recognition along the way. For his next work, LEE set his sights on a larger project, teaming with star SONG Kang-ho for the period drama <Sado>. close
Nationality : South Korea
Website :
Any copying, republication or redistribution of KOFIC's content is prohibited without prior consent of KOFIC.
New and Rising Stars On Board Director LEE Joon-ik has announced his newest project which is based on the life and work of Korea's renowned poet, YUN Dong-ju. YUN, while studying literature in Japan, was charged and detained for having participated in the Korean Independence Movement. Known to have created hundreds of poems during his time in jail where he spent the last two years of his li...
The 51st Daejong Film Awards Nominations Announced Nov 12, 2014
21 Films Nominated in 17 Categories, THE ATTORNEY with Most Nominations The 51st Daejong Film Awards to be held on Friday November 21st at the Seoul's KBS Hall has announced the nominations to the 17 categories by collecting netizen's votes and applying industry professionals' input. In the Best Picture category, A Hard Day, Roaring Currents, The Attorney, Hope, and Whistle Blower will compete fo...
INSIDERS with LEE Byung-hun Begins Shooting Jul 22, 2014
Thrillers Co-Stars CHO Seung-woo and BAEK Yoon-shik Filming began last week for the upcoming Korean thriller Insiders. Featuring superstar LEE Byung-hun in the lead, the film also features actors CHO Seung-woo and BAEK Yoon-shik. Holding the reigns is The Spies (2012) and Man of Vendetta (2010) helmer WOO Min-ho. Based on a webcomic by YOON Tae-ho, who also inked the source material for 2010's M...

Korean Directors' Showcase to open in Bejing Dec 10, 2013
The Korean Film Council(KOFIC, Chairman KIM Eui-suk) will hold its second showcase of Korean filmmakers in the Chinese film market in Bejing, China on December 12th. This event introducing Korean film directors, cinematographers and screenplay writers who have displayed outstanding talents in their field of work has been arranged to promote talent export as well as co-productions between Korea and...
The total number of admissions in the 2013 Korean box office has reached 100 million. According to the Korean Film Council(KOFIC)'s Korean film industry October report announced on November 11th, the Korean box office hit 100 million in total admissions at a rate that is a month and a half earlier than last year when domestic box office admissions reached 100 million for the first time on November...
Box Office: September 26-October 9 Oct 11, 2013
Hope outperformed Tough As Iron starring YOO Ah-in, a Korean Cultural Wave star at the box office. According to the integrated ticket sales network of the Korean Film Council on October 10th, Hope, the comeback film of LEE Joon-ik, following a two-and-a-half-year break, topped the box office by drawing 1.21 million viewers in total across the nation up until October 9th. LEE previously directed Th...
Box office, August 1-15 Aug 27, 2012
The first half of August was witness to a record-breaking performance by CHOI Dong-hoon's The Thieves, which became the sixth Korean film in history to pass the 10 million admissions mark. Originally released on July 25, the film sold more than 6 million tickets from August 1~15, recording its 10 millionth ticket overall on August 15. The 22 days it took to reach the milestone was the shortest tim...