DATABASE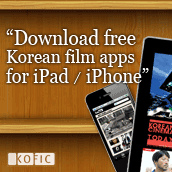 Executive Producer,Director ,
Director of the 10-million admissions hit <The King and the Clown> (2005) and CEO of [Cineworld Entertainment], LEE Joon-ik is actively engaged in production, distribution, and other film-related fields. His movies are known to have simple and honest plots and visuals and heart-warming genuine stories, as can be seen in the comedy flick <Once Upon a Time in a Battlefield> (2003) and a Vietnam War drama <Sunny> (2008). He directs and produces movies that are ... expand
Director of the 10-million admissions hit <The King and the Clown> (2005) and CEO of [Cineworld Entertainment], LEE Joon-ik is actively engaged in production, distribution, and other film-related fields. His movies are known to have simple and honest plots and visuals and heart-warming genuine stories, as can be seen in the comedy flick <Once Upon a Time in a Battlefield> (2003) and a Vietnam War drama <Sunny> (2008). He directs and produces movies that are easily approachable by most audiences. In 2011, LEE presented <Battlefield Heroes>, the sequel to <Once Upon a Time in a Battlefield> (2003). The Silla dynasty, after taking over Baekjae, form a unison with Tang dynasty of China to attack Koguryo. As in the case of his previous works, the film was a comedy featuring slang-based humor and political satire, reminding us of modern-day Korea; yet the film didn't meet its anticipated box-office success. Subsequently, LEE announced his retirement as a commercial film director. But three years later he returned with the melodrama Hope, which starred SEOL Kyung-gu and UHM Ji-won. Dealing with a family's recuperation following the traumatic abuse of their young daughter, the film was a solid performer in late 2013, earning some awards recognition along the way. For his next work, LEE set his sights on a larger project, teaming with star SONG Kang-ho for the period drama <Sado>. close
Nationality : South Korea
Website :
Any copying, republication or redistribution of KOFIC's content is prohibited without prior consent of KOFIC.
Korean Distrib Picks Up Poet Bio DONGJU, Animation KAI Korean foreign sales agent M-Line Distribution has added a pair of new titles to its slate from directors LEE Joon-ik and LEE Sung-gang. At the same time, the outfit locked a Japanese distribution deal for its family comedy Wonderful Nightmare. Following hot on the heels of his hit period drama The Throne, the Korean representative for the f...
The Third in the Omnibus Horror Film Series Horror Stories 3, the third in the omnibus Korean horror film series, has finalized the casting, with rookies for the main characters, and they are LIM Seul-ong, a member of K-pop boyband 2AM, KYONG Soo-jin of How to Use Guys with Secret Tips (2013), and PARK Jung-min of independent films like Bleak Night (2011) and Tinker Ticker (2014). Horror Stories i...
ASSASSINATION and VETERAN, Each Nominated for 12 and 10 Categories Nomination for the 36th edition of the Blue Dragon Awards has been announced. This year's event will take place on Nov. 26th at the Grand Peace Palace at Kyung Hee University, and has nominated 21 films for 18 categories. They were made through surveys from film experts and netizen votes, on Korean films released between Nov. 1st,...

Korean Directors' Showcase to open in Bejing Dec 10, 2013
The Korean Film Council(KOFIC, Chairman KIM Eui-suk) will hold its second showcase of Korean filmmakers in the Chinese film market in Bejing, China on December 12th. This event introducing Korean film directors, cinematographers and screenplay writers who have displayed outstanding talents in their field of work has been arranged to promote talent export as well as co-productions between Korea and...
The total number of admissions in the 2013 Korean box office has reached 100 million. According to the Korean Film Council(KOFIC)'s Korean film industry October report announced on November 11th, the Korean box office hit 100 million in total admissions at a rate that is a month and a half earlier than last year when domestic box office admissions reached 100 million for the first time on November...
THE INTERN Promoted in 2nd Weekend Oct 06, 2015
Business saw a predictable drop last weekend in the wake of the Chuseok holidays yet 2.05 million viewers still found their way to theaters as local fare maintained a slight edge with a 50% share of the market. Following a decent debut, word of mouth has clearly kicked in for the Anne Hathaway-Robert De Niro workplace comedy The Intern, which rose an impressive 58% in its sophomore weekend. The f...
THE THRONE Retains Crown Over Chuseok Weekend Oct 01, 2015
LEE Joon-ik's period drama The Throne maintained its pace following its strong debut last week to top the charts during the busy Chuseok holiday weekend, which welcomed 3.32 million viewers to theaters. Dipping just 7%, the historical drama featuring SONG Kang-ho and YOO Ah-in (also a star in the current smash Veteran) drew 1.23 million viewers (USD 8.48 million), bringing its total to a stur...
THE THRONE Takes Its Place Atop the Chart Sep 24, 2015
Business Picks Up Ahead of Chuseok Holiday One of the major Chuseok holiday releases this year, The Throne drove up attendance over the weekend during its debut, pushing admissions back to 2.63 million. It also put Korean films back on top as local fare accounted for 58% of the marketplace. A period film starring SONG Kang-ho and directed by LEE Joon-ik, The Throne was always poised to do well a...