DATABASE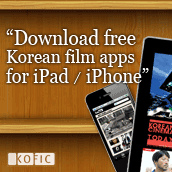 Executive Producer,Director ,
Director of the 10-million admissions hit <The King and the Clown> (2005) and CEO of [Cineworld Entertainment], LEE Joon-ik is actively engaged in production, distribution, and other film-related fields. His movies are known to have simple and honest plots and visuals and heart-warming genuine stories, as can be seen in the comedy flick <Once Upon a Time in a Battlefield> (2003) and a Vietnam War drama <Sunny> (2008). He directs and produces movies that are ... expand
Director of the 10-million admissions hit <The King and the Clown> (2005) and CEO of [Cineworld Entertainment], LEE Joon-ik is actively engaged in production, distribution, and other film-related fields. His movies are known to have simple and honest plots and visuals and heart-warming genuine stories, as can be seen in the comedy flick <Once Upon a Time in a Battlefield> (2003) and a Vietnam War drama <Sunny> (2008). He directs and produces movies that are easily approachable by most audiences. In 2011, LEE presented <Battlefield Heroes>, the sequel to <Once Upon a Time in a Battlefield> (2003). The Silla dynasty, after taking over Baekjae, form a unison with Tang dynasty of China to attack Koguryo. As in the case of his previous works, the film was a comedy featuring slang-based humor and political satire, reminding us of modern-day Korea; yet the film didn't meet its anticipated box-office success. Subsequently, LEE announced his retirement as a commercial film director. But three years later he returned with the melodrama Hope, which starred SEOL Kyung-gu and UHM Ji-won. Dealing with a family's recuperation following the traumatic abuse of their young daughter, the film was a solid performer in late 2013, earning some awards recognition along the way. For his next work, LEE set his sights on a larger project, teaming with star SONG Kang-ho for the period drama <Sado>. close
Nationality : South Korea
Website :
Any copying, republication or redistribution of KOFIC's content is prohibited without prior consent of KOFIC.
JANG Hun Returns with Gwangju Drama Sure to stir up many memories and much debate next year will be the Gwangju massacre drama Taxi Driver. Local star SONG Kang-ho has signed on as the titular character who smuggles a German journalist into Gwangju during the 1980 Gwangju Democratization Movement, when the Korean military brutally suppressed student and civilian protests. German actor Thomas Kret...
Korean Debut for Warner Bros. Filming for Secret Agent, KIM Jee-woon's return to the Korean filmmaking, after his American debut The Last Stand (2013), and the first local production for Hollywood major Warner Bros., finished after five months shooting on March 31st. The project, which was shot both in Korea and Shanghai, takes place in Japan-occupied Korea in the 1920s and stars SONG Kang-ho and...
Indie Colonial Era Biopic Seeks New Audiences On the heels of its successful release in Korea, LEE Joon-ik's DONGJU; The Portrait of A Poet opened on April 1st in five locations in the United States. Cities with DONGJU showtimes include Los Angeles, Chicago, Washington D.C., Atlanta and Dallas. Based on the life of poet YOON Dong-ju, who wrote during the Japanese colonization of Korea (1910-45),...

Korean Directors' Showcase to open in Bejing Dec 10, 2013
The Korean Film Council(KOFIC, Chairman KIM Eui-suk) will hold its second showcase of Korean filmmakers in the Chinese film market in Bejing, China on December 12th. This event introducing Korean film directors, cinematographers and screenplay writers who have displayed outstanding talents in their field of work has been arranged to promote talent export as well as co-productions between Korea and...
The total number of admissions in the 2013 Korean box office has reached 100 million. According to the Korean Film Council(KOFIC)'s Korean film industry October report announced on November 11th, the Korean box office hit 100 million in total admissions at a rate that is a month and a half earlier than last year when domestic box office admissions reached 100 million for the first time on November...
Second Top Place Finish for SPIRITS' HOMECOMING Mar 07, 2016
Local comfort women drama Spirits' Homecoming remains a force to be reckoned with on the charts, keeping most of its audience as it benefits from strong word-of-mouth. A new US release and strong holdovers gave America the market edge at 55% as 1.97 million tickets were shifted over the frame. Dipping just 25%, Spirits' Homecoming added 600,905 viewers (USD 4.03 million) for a 2.6 million admissi...
Led by the debut of comfort women drama Spirits' Homecoming, local titles pushed the market share for domestic films back up to 56% as a total of 2.47 million visitors were recorded over the weekend. Driven by high public interest, the crowd-funded film Spirits' Homecoming by director CHO Jung-rae was a surprise number one, capturing 766,071 viewers (USD 4.82 million) in its opening frame...
DEADPOOL Leads New Releases in Korea Feb 24, 2016
A VIOLENT PROSECUTOR Begins to Wind Down A slew of new releases lifted admissions at the Korean box office, as Hollywood fare edged out local competition with 61% of the marketplace. Overall, 2.56 million tickets were shifted over the frame. The R-rated superhero film Deadpool got off to a strong start, with 1.06 million viewers (USD 7.42 million) in its debut and 1.7 million admissions (USD 11....