DATABASE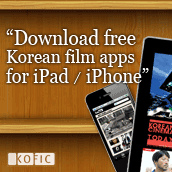 Actor
Along with [YOO Hae-jin], OH Dal-soo is a master character actor considered the top "scene stealer" in Korean movies. He gained fame through <Bet on My Disco> and built an actor's aura around him through <Old Boy> in a role as a local mob boss who spewed out blood and curses at the hammer-wielding OH Dae-soo ([CHOI Min-sik]) even as his teeth were being jacked out. OH became a top candidate for casting after this role, and he diligently took up film roles. He i... expand
Along with [YOO Hae-jin], OH Dal-soo is a master character actor considered the top "scene stealer" in Korean movies. He gained fame through <Bet on My Disco> and built an actor's aura around him through <Old Boy> in a role as a local mob boss who spewed out blood and curses at the hammer-wielding OH Dae-soo ([CHOI Min-sik]) even as his teeth were being jacked out. OH became a top candidate for casting after this role, and he diligently took up film roles. He is especially liked by some of the top film directors, including [PARK Chan-wook], [KIM Jee-woon], and [BONG Joon-ho]. His voice acting for the monster character in <The Host> was perhaps one of the most unique roles in his illustrious acting career. Having played numerous impressive supporting roles, ranging from a national treasure thief in <The Wolf Returns> to a briquette merchant covered with coal dust in <The President's Barber> and a rice cake peddler in <Woman Is the Future of Man>, OH rose to the ranks of leading actors in the mid-2000s. In his subsequent movies, he acted with style in roles as a man urging an aristocrat to write obscene books in <Forbidden Quest>, a villager who invites an adulterous couple into a fantasy of violence in <A Bloody Aria>, a butler for a wealthy benefactor in <The Good, The Bad, and The Weird>, and a detective in <Troubleshooter>. His acting often shines brighter and is more enjoyable in historical dramas , as evidenced by his co-starring role with KIM Myung-min in <DETECTIVE K : Secret of Virtuous Widow>, which led to its smashing box-office success. He accrues a number of credits every year and 2012 was no exception as he was part of the ensemble of all-time box office king <The Thieves> while also starring in varied other works such as <Traffickers> and <R2B: Return to Base>. OH next appeared in the two biggest films of 2013, the surprise family comedy hit <Miracle in Cell No.7> and the end of year courtroom thriller smash <The Attorney>. Continuing his knack for picking big projects, OH's next big project was JK YOUN's record-breaking Ode to My Father, which became the second-highest grossing Korean films of all time. In 2014, he also featured in the swashbuckler <The Pirates>, an enormous hit in its own right. Early in 2015 he became the first actor to cross 100 million admissions at the box office and the figure only rose with three new blockbusters, the Joseon Era detective action-comedy sequel <Detective K: Secret of the Lost Island>, RYOO Seung-wan's hard-boiled action noir <Veteran> and CHOI Dong-hoon's period thriller <Assassination>. close
Nationality : South Korea
Website :
Any copying, republication or redistribution of KOFIC's content is prohibited without prior consent of KOFIC.
Sequel to TAKE OFF Slots August Release Date Jun 07, 2016
New Posters and Stills for Women's Ice Hockey Drama Looking to replicate the success of the 2009 original, Run off, a sequel to Take Off has set a release date in August, the busiest time of the year on the Korean film release calendar. As the Megabox Plus M title builds its summer marketing campaign, it has now released a set of stills and posters for the sports title. Switching out the male sk...
INSANE Sales for M-Line in Cannes May 12, 2016
Distributor Picks Up A SPECIAL LADY At the beginning of this year's Cannes Film Market, Korean distributor M-Line Distribution revealed international sales for its current mystery thriller INSANE. Directed by LEE Cheol-ha (Love Me Not, 2006) and featuring KANG Ye-won (The Huntresses, 2014) and LEE Sang-yun (Santa Barbara, 2014), the film was picked up by outfits in Japan (King Records), Taiwan (L...
LEE Byung-hun Thriller MASTER Goes into Production May 10, 2016
OH Dal-su, JIN Gyeong and UHM Ji-won Join Blockbuster Cast The star-studded thriller Master, which will feature LEE Byung-hun, GANG Dong-won and KIM Woo-bin, began production on April 23rd. The CHO Ui-seok film has also added new cast members OH Dal-su, UHM Ji-won and JIN Gyeong. LEE plays a conman and the president of a company that becomes involved in a large fraud case. KIM features as the pr...

Korean Film Night lights up Cannes May 18, 2011
The Korean Film Council in joint with the Busan International Film Festival, Pucheon International Fantastic Film Festival and Ministry of Culture, Sports and Tourism opened a "Korean Film Night" on May 16 at 9pm during the 64th Cannes Film Festival. The three-hour event was much more vibrant than previous years, with a total 540 guests including directors, actors, programmers of major internat...
Superhero Brawl Goes Down Without a Fight Apr 05, 2016
Business crashed over 40% as last week's big winner failed to retain its audience and no new major titles braved the marketplace for its second weekend. Just over a million tickets were sold over the frame, with Hollywood claiming an 80% share of that total. Just like it has around the world, Batman V Superman: Dawn of Justice fell a hefty 70% in its second frame, seeing its take shrink to 344,22...
VETERAN Fourpeats, Enters 10 Million Club Aug 31, 2015
In a rare sweep, local films held the top five spots at the Korean box office, clinching 85% of the market in a weekend that attracted 2.54 million filmgoers. Sustained strong performances by Korean films in August have put domestic fare back over Hollywood for the year, with a 48.6% market share to their 46.7%. Topping the charts for the fourth consecutive time was RYOO Seung-wan's Veteran, whic...
With school still out and a strong chorus of tentpole releases, the Korean box office is maintaining its hot streak after recording the biggest weekend of the year to date with 4.68 million tickets sold (USD 31.76 million), of which 64% were for local releases. Debuting in pole position with a 41% market share and 1.92 million viewers (USD 13.13 million), Veteran marked a career high opening for d...