DATABASE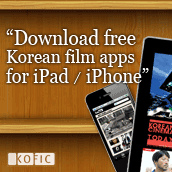 Executive Producer,Director ,Screenwriter
Since taking the Korean film scene by storm with his ultra-low budget debut feature, DIE BAD, RYOO has been making noteworthy films in the action and thriller genre such as NO BLOOD NO TEARS, ARAHAN, CRYING FIST, CITY OF VIOLENCE and THE UNJUST. Nicknamed 'Chungmuro's Action Kid,' RYOO's pulpy crime thrillers can be characterized by his hard-edged, innovative style with an emphasis on lavishing action sequences. His film, THE UNJUST, a crime drama that took a sharp observ... expand
Since taking the Korean film scene by storm with his ultra-low budget debut feature, DIE BAD, RYOO has been making noteworthy films in the action and thriller genre such as NO BLOOD NO TEARS, ARAHAN, CRYING FIST, CITY OF VIOLENCE and THE UNJUST. Nicknamed 'Chungmuro's Action Kid,' RYOO's pulpy crime thrillers can be characterized by his hard-edged, innovative style with an emphasis on lavishing action sequences. His film, THE UNJUST, a crime drama that took a sharp observation into corruption in privileged classes of the modern Korean society was met with both critical and commercial success garnering 2.8 million admissions. RYOO returned to the director's chairs after three years with a story of four operatives from divided Korea leading clandestine and dangerous lives under covert identities in modern day Berlin. Taking the international metropolis as its backdrop, RYOO's latest work featured a thrill-packed chase between the North and South Korean operatives on an unprecedented scale and captured the essence of his unique style. RYOO next took part in the 3D horror omnibus <Mad Sad Bad>, which opened the Jeonju International Film Festival in 2014. The next year, RYOO released his noirish detective thriller <Veteran>, re-teaming with HWANG Jung-min, playing a gritty cop who goes up against a wealthy corporate heir, and YU Hae-jin as well as YOO Ah-in. close
Any copying, republication or redistribution of KOFIC's content is prohibited without prior consent of KOFIC.
DramaFever Launches CJ Movie Channel Feb 03, 2016
25 Titles Available for Streaming in US and Canada After partnering up with DramaFever last summer in a multi-year deal covering films and TV dramas, CJ E&M has now launched an exclusive channel on the US-based online content provider. The CJ Movie Channel features 25 titles spanning an array of genres. Unlike much of the add-supported content available on the website, the CJ channel will onl...
Black Movie Film Festival Screens 8 Korean Films Feb 02, 2016
Prize for KIM Bo-young's IMPERSONATION in Geneva Wrapping up on January 31st last month, the 17th edition of Black Movie International Independent Film Festival in Geneva welcomed eight Korean films this year, including five shorts and three features. In addition, the animated short Impersonation, one of two films by KIM Bo-young screened this year, received a special mention for the RTS Kids: Fa...
Period Escape Action-Drama Co-Stars SO Ji-sub and SONG Joong-ki Word first got out about director RYOO Seung-wan's follow-up project to Veteran last Ocotober and now the action maestro has confirmed his main cast for the film, which is called Battleship Island. HWANG Jung-min, SO Ji-sub and SONG Joong-ki will headline the period action drama which is currently in pre-production and eyeing a 2017 ...

Korean Academy of Film Arts Holds '3D, Once Again' Jul 16, 2015
The Korean Academy of Film Arts (KAFA) of the Korean Film Council (KOFIC, Chairman: KIM Sae-hoon) will open '3D, Once Again' during the 19th Bucheon Internation Fantastic Film Festival (BiFan). It is time to look back at the achievements made in 3D film production projects during the past three years which KAFA has been making progress since 2012. Also it served as a meeting place to review variou...
The First Buenos Aires Korean Film Festival Now Open Oct 06, 2014
The Berlin File as Opening Film The very first Buenos Aires Korean Film Festival will be held this year from October 2nd until the 8th. It's the first time to screen Korean films in a multiplex in Latin America. There has been screenings of older Korean films before, but this will be an important event to highlight some of the more recent contemporary Korean films from the last two years includin...
Estonia and South Korea Sign Co-operation Memorandum Nov 11, 2013
A new memorandum of mutual understanding will be signed by Estonia and South Korea during the Industry Days market event held in conjunction with this year's Black Nights International Film Festival in Tallinn (POFF). The agreement, which will be the first of its kind between South Korea and a nation from Northern or Eastern Europe, is to be signed by the Director of the Estonian Film Institute, E...

THE PRIESTS Conjures up Impressive Debut Nov 10, 2015
Exorcism thriller The Priests scared up a higher than expected debut over the weekend, boosting overall business during the traditional dumping grounds of the year. 2.28 million viewers were recorded in theaters over the frame, 72% of which for local fare. With a 62% market share, The Priests wound up with 1.41 million viewers (USD 9.98 million) over the weekend, and 1.6 million (USD 11.29 millio...
THE INTERN Promoted in 2nd Weekend Oct 06, 2015
Business saw a predictable drop last weekend in the wake of the Chuseok holidays yet 2.05 million viewers still found their way to theaters as local fare maintained a slight edge with a 50% share of the market. Following a decent debut, word of mouth has clearly kicked in for the Anne Hathaway-Robert De Niro workplace comedy The Intern, which rose an impressive 58% in its sophomore weekend. The f...
THE THRONE Retains Crown Over Chuseok Weekend Oct 01, 2015
LEE Joon-ik's period drama The Throne maintained its pace following its strong debut last week to top the charts during the busy Chuseok holiday weekend, which welcomed 3.32 million viewers to theaters. Dipping just 7%, the historical drama featuring SONG Kang-ho and YOO Ah-in (also a star in the current smash Veteran) drew 1.23 million viewers (USD 8.48 million), bringing its total to a stur...