DATABASE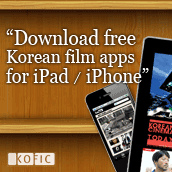 Executive Producer,Director ,Screenwriter
Since taking the Korean film scene by storm with his ultra-low budget debut feature, DIE BAD, RYOO has been making noteworthy films in the action and thriller genre such as NO BLOOD NO TEARS, ARAHAN, CRYING FIST, CITY OF VIOLENCE and THE UNJUST. Nicknamed 'Chungmuro's Action Kid,' RYOO's pulpy crime thrillers can be characterized by his hard-edged, innovative style with an emphasis on lavishing action sequences. His film, THE UNJUST, a crime drama that took a sharp observ... expand
Since taking the Korean film scene by storm with his ultra-low budget debut feature, DIE BAD, RYOO has been making noteworthy films in the action and thriller genre such as NO BLOOD NO TEARS, ARAHAN, CRYING FIST, CITY OF VIOLENCE and THE UNJUST. Nicknamed 'Chungmuro's Action Kid,' RYOO's pulpy crime thrillers can be characterized by his hard-edged, innovative style with an emphasis on lavishing action sequences. His film, THE UNJUST, a crime drama that took a sharp observation into corruption in privileged classes of the modern Korean society was met with both critical and commercial success garnering 2.8 million admissions. RYOO returned to the director's chairs after three years with a story of four operatives from divided Korea leading clandestine and dangerous lives under covert identities in modern day Berlin. Taking the international metropolis as its backdrop, RYOO's latest work featured a thrill-packed chase between the North and South Korean operatives on an unprecedented scale and captured the essence of his unique style. RYOO next took part in the 3D horror omnibus <Mad Sad Bad>, which opened the Jeonju International Film Festival in 2014. The next year, RYOO released his noirish detective thriller <Veteran>, re-teaming with HWANG Jung-min, playing a gritty cop who goes up against a wealthy corporate heir, and YU Hae-jin as well as YOO Ah-in. close
Any copying, republication or redistribution of KOFIC's content is prohibited without prior consent of KOFIC.
Mise-en-scène Short Film Festival Kicks off in Seoul Jun 26, 2015
Former Festival Winners Include Berlinale-winning director NA Young-kil (Hosanna)RYOO Seung-wan and MOON So-ri-directed Short Films to Receive Special Screenings The 14th Mise-en-scène Short Film Festival opened Thursday (25 June) at Megabox with opening screener "Moving Self-Portrait 2015" that consists of video clips shot by the entrants in the festival's competition section. The festival has ...
Bring out Your GIGAntic Imagination: 5th Olleh International Smartphone Film Festival Showcase Jun 25, 2015
Festival Newly Launches Feature Section Actress BAE Doo-na joins Jury Esteemed Korean filmmaker PARK Chan-wook, PARK Chan-kyong 's Berlin-winning short film Night Fishing was shot on a smartphone in 2011, three years after Spike Lee predicted that "new movies will be made with devices like cell phones within five years." Indeed, smartphones have long become an integral ...
Mise-en-scene Short Film Festival Opens Late June The Mise-en-scene Short Film Festival (MSFF), which will be having its 14th year, has announced that director MIN Kyu-dong will act as the representative committee chair this year. MSFF is one of the most well known short film festivals in Korea, and it boasts for its unique characteristic of categorizing programs by genres. MIN has a long history ...

Korean Academy of Film Arts Holds '3D, Once Again' Jul 16, 2015
The Korean Academy of Film Arts (KAFA) of the Korean Film Council (KOFIC, Chairman: KIM Sae-hoon) will open '3D, Once Again' during the 19th Bucheon Internation Fantastic Film Festival (BiFan). It is time to look back at the achievements made in 3D film production projects during the past three years which KAFA has been making progress since 2012. Also it served as a meeting place to review variou...
The First Buenos Aires Korean Film Festival Now Open Oct 06, 2014
The Berlin File as Opening Film The very first Buenos Aires Korean Film Festival will be held this year from October 2nd until the 8th. It's the first time to screen Korean films in a multiplex in Latin America. There has been screenings of older Korean films before, but this will be an important event to highlight some of the more recent contemporary Korean films from the last two years includin...
Estonia and South Korea Sign Co-operation Memorandum Nov 11, 2013
A new memorandum of mutual understanding will be signed by Estonia and South Korea during the Industry Days market event held in conjunction with this year's Black Nights International Film Festival in Tallinn (POFF). The agreement, which will be the first of its kind between South Korea and a nation from Northern or Eastern Europe, is to be signed by the Director of the Estonian Film Institute, E...

Box Office: March 7-20, 2013 Mar 22, 2013
Box office figures as a whole have cooled down in recent weeks, as Korea enters what is traditionally an off season for moviegoing. Nonetheless there were still positive signs to be seen for local films. Topping the box office once again was the gangster epic New World, by screenwriter-turned-director PARK Hoon-jung. The film starring LEE Jung-jae, HWANG Jung-min and CHOI Min-shik added another 1...
Box Office: February 21-March 6, 2013 Mar 08, 2013
A new film emerged at the top of the box office in late February and early March, pushing box office phenomenon Miracle in Cell No. 7 back to #2. Gangster epic New World enjoyed a strong opening on February 21st thanks in part to its high-profile cast, and positive word-of-mouth has helped it to maintain its position at the top of the chart for the past two weeks. Its 14 day total stands at 2.8 m...
Box Office: February 7-20, 2013 Feb 21, 2013
The runaway hit film Miracle in Cell No. 7 by director LEE Hwan-kyung continued to dominate the Korean box office in its third and fourth weeks on release. After briefly ceding the #1 slot to action blockbuster The Berlin File, the sentimental drama soon reclaimed its spot at the top of the chart, where it currently stands. The film actually sold more tickets in its third and fourth week (4.61 mil...