DATABASE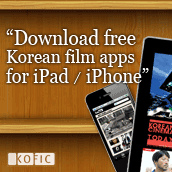 Executive Producer,Director ,Screenwriter
Since taking the Korean film scene by storm with his ultra-low budget debut feature, DIE BAD, RYOO has been making noteworthy films in the action and thriller genre such as NO BLOOD NO TEARS, ARAHAN, CRYING FIST, CITY OF VIOLENCE and THE UNJUST. Nicknamed 'Chungmuro's Action Kid,' RYOO's pulpy crime thrillers can be characterized by his hard-edged, innovative style with an emphasis on lavishing action sequences. His film, THE UNJUST, a crime drama that took a sharp observ... expand
Since taking the Korean film scene by storm with his ultra-low budget debut feature, DIE BAD, RYOO has been making noteworthy films in the action and thriller genre such as NO BLOOD NO TEARS, ARAHAN, CRYING FIST, CITY OF VIOLENCE and THE UNJUST. Nicknamed 'Chungmuro's Action Kid,' RYOO's pulpy crime thrillers can be characterized by his hard-edged, innovative style with an emphasis on lavishing action sequences. His film, THE UNJUST, a crime drama that took a sharp observation into corruption in privileged classes of the modern Korean society was met with both critical and commercial success garnering 2.8 million admissions. RYOO returned to the director's chairs after three years with a story of four operatives from divided Korea leading clandestine and dangerous lives under covert identities in modern day Berlin. Taking the international metropolis as its backdrop, RYOO's latest work featured a thrill-packed chase between the North and South Korean operatives on an unprecedented scale and captured the essence of his unique style. RYOO next took part in the 3D horror omnibus <Mad Sad Bad>, which opened the Jeonju International Film Festival in 2014. The next year, RYOO released his noirish detective thriller <Veteran>, re-teaming with HWANG Jung-min, playing a gritty cop who goes up against a wealthy corporate heir, and YU Hae-jin as well as YOO Ah-in. close
Any copying, republication or redistribution of KOFIC's content is prohibited without prior consent of KOFIC.
BIFF Reveals Stuffed 20th Edition Aug 26, 2015
India's ZUBAAN to Open, MOUNTAIN CRY from China to Close During a press conference held at the Koreana Hotel in Seoul on Tuesday afternoon, the Busan International Film Festival (BIFF) revealed a packed-to-the-gills lineup for its upcoming 20th edition. Opening BIFF on October 1st will be Mozez SINGH's Zubaan from India while the Chinese indie drama Mountain Cry by Larry YANG will close the fest ...
Second Film over the Mark for Director CHOI Dong-hoon After 25 days on release, CHOI Dong-hoon's period action flick Assassination became the 12th Korean film (16th overall) to cross the 10 million viewer mark at the Korean box office, reaching the mark on the 70th anniversary of Korea's liberation from Japan, August 15th. A day later, Assassination also eclipsed The Avengers: Age of Ultron to be...
Toronto Nabs Korean Veterans and Genre Newcomer Aug 13, 2015
HONG Sangsoo, RYOO Seung-wan and KWON Oh-Gwang Headed to TIFF A trio of Korean films, representing very different sides of the industry, were announced this week as part of the second wave of the 40th Toronto International Film Festival (TIFF). Screening in the Masters section will be HONG Sangsoo's latest film Right Now, Wrong Then, while RYOO Seung-wan's current chart-topper Veteran and newco...

Korean Academy of Film Arts Holds '3D, Once Again' Jul 16, 2015
The Korean Academy of Film Arts (KAFA) of the Korean Film Council (KOFIC, Chairman: KIM Sae-hoon) will open '3D, Once Again' during the 19th Bucheon Internation Fantastic Film Festival (BiFan). It is time to look back at the achievements made in 3D film production projects during the past three years which KAFA has been making progress since 2012. Also it served as a meeting place to review variou...
The First Buenos Aires Korean Film Festival Now Open Oct 06, 2014
The Berlin File as Opening Film The very first Buenos Aires Korean Film Festival will be held this year from October 2nd until the 8th. It's the first time to screen Korean films in a multiplex in Latin America. There has been screenings of older Korean films before, but this will be an important event to highlight some of the more recent contemporary Korean films from the last two years includin...
Estonia and South Korea Sign Co-operation Memorandum Nov 11, 2013
A new memorandum of mutual understanding will be signed by Estonia and South Korea during the Industry Days market event held in conjunction with this year's Black Nights International Film Festival in Tallinn (POFF). The agreement, which will be the first of its kind between South Korea and a nation from Northern or Eastern Europe, is to be signed by the Director of the Estonian Film Institute, E...

VETERAN Stays Newcomers in Round 3 Aug 25, 2015
Korean Films Lord Over Marketplace During the last weekend of the summer holiday period in Korea, local films retained the advantage with a commanding 81% of the marketplace, as the top three entries were homebred, while overall admissions stood at 3.14 million. Performing a third victory lap atop the charts after a 40% post-holiday weekend dip was RYOO Seung-wan's action-comedy Veteran, which add...
VETERAN Tops Again After Liberation Day Bump Aug 18, 2015
Things keep looking up for the local industry as admissions over the weekend reached 4.82 million, setting a new benchmark for the year. Coming up tops again following an 18% increase, Veteran added 2.25 million viewers (USD 15.33 million) to a powerful 12-day haul of 6.64 million spectators (USD 44.16 million). With strong word of mouth and the help of Liberation Day falling on Saturday, RYOO Seu...
With school still out and a strong chorus of tentpole releases, the Korean box office is maintaining its hot streak after recording the biggest weekend of the year to date with 4.68 million tickets sold (USD 31.76 million), of which 64% were for local releases. Debuting in pole position with a 41% market share and 1.92 million viewers (USD 13.13 million), Veteran marked a career high opening for d...