DATABASE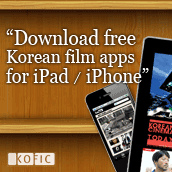 Executive Producer,Director ,Screenwriter
Since taking the Korean film scene by storm with his ultra-low budget debut feature, DIE BAD, RYOO has been making noteworthy films in the action and thriller genre such as NO BLOOD NO TEARS, ARAHAN, CRYING FIST, CITY OF VIOLENCE and THE UNJUST. Nicknamed 'Chungmuro's Action Kid,' RYOO's pulpy crime thrillers can be characterized by his hard-edged, innovative style with an emphasis on lavishing action sequences. His film, THE UNJUST, a crime drama that took a sharp observ... expand
Since taking the Korean film scene by storm with his ultra-low budget debut feature, DIE BAD, RYOO has been making noteworthy films in the action and thriller genre such as NO BLOOD NO TEARS, ARAHAN, CRYING FIST, CITY OF VIOLENCE and THE UNJUST. Nicknamed 'Chungmuro's Action Kid,' RYOO's pulpy crime thrillers can be characterized by his hard-edged, innovative style with an emphasis on lavishing action sequences. His film, THE UNJUST, a crime drama that took a sharp observation into corruption in privileged classes of the modern Korean society was met with both critical and commercial success garnering 2.8 million admissions. RYOO returns to the director's chairs after 3 years with a story 4 operatives from divided Korea leading clandestine and dangerous lives under covert identities in the modern day Berlin. Taking the international metropolis as the backdrop, RYOO's latest work features a thrill-packed chase between the North and South Korean operatives on an unprecedented scale and captures the essence of his unique style. close
Any copying, republication or redistribution of KOFIC's content is prohibited without prior consent of KOFIC.
CHOI Min-sik's THE GREAT TIGER Begins Shooting Dec 22, 2014
Period Hunting Film Aims for Late 2015 Release Hot off the dizzying success of period naval war blockbuster Roaring Currents, which has netted him Best Actor accolades from the Korean Association of Film Critics and the Grand Bell (Daejong) Film Awards, CHOI Min-sik began shooting his next film last week. Entitled The Great Tiger (literal title), this new work is also a period piece and is being ...
IM Sang-soo Returns with MY FRIENDLY VILLAINS Oct 16, 2014
20th Century Fox Pic Stars RYOO Seung-bum and GO Joon-hee Director IM Sang-soo began shooting My Friendly Villains, his eighth film, at the end of last month. Featuring stars RYOO Seung-bum and GO Joon-hee, the high concept thriller is being financed and distributed by Fox International Pictures (FIP), the global filmmaking division of 20th Century Fox. The film will focus on a man and woman who d...
Korean Films Nab 5 Awards from Sitges Oct 13, 2014
Features, Animations & Docs Triumph at Catalan Film Jubilee The largest genre film event in Europe, the Sitges International Fantastic Film Festival of Catalonia brought its 47th edition to a close on Saturday, October 11th and five Korean films were among this year's awards winners. In the New Visions categories, Korean works took home both the best fiction and non-fiction prizes. The winne...

The First Buenos Aires Korean Film Festival Now Open Oct 06, 2014
The Berlin File as Opening Film The very first Buenos Aires Korean Film Festival will be held this year from October 2nd until the 8th. It's the first time to screen Korean films in a multiplex in Latin America. There has been screenings of older Korean films before, but this will be an important event to highlight some of the more recent contemporary Korean films from the last two years includin...
Estonia and South Korea Sign Co-operation Memorandum Nov 11, 2013
A new memorandum of mutual understanding will be signed by Estonia and South Korea during the Industry Days market event held in conjunction with this year's Black Nights International Film Festival in Tallinn (POFF). The agreement, which will be the first of its kind between South Korea and a nation from Northern or Eastern Europe, is to be signed by the Director of the Estonian Film Institute, E...
Korean Films Dominate During 1st Quarter Apr 05, 2013
Local Box Office on Fire Heading Into Spring 2012 ended with a slew of new records for the Korean film industry but 2013 has gotten off to an even better start, hinting at even greater heights to be reached throughout the year. A varied mix at the marquees powered to industry to 55.6 million total admissions while the local take came in at 38.5 million. Domestic films performed particularly well ...

Box Office: March 7-20, 2013 Mar 22, 2013
Box office figures as a whole have cooled down in recent weeks, as Korea enters what is traditionally an off season for moviegoing. Nonetheless there were still positive signs to be seen for local films. Topping the box office once again was the gangster epic New World, by screenwriter-turned-director PARK Hoon-jung. The film starring LEE Jung-jae, HWANG Jung-min and CHOI Min-shik added another 1...
Box Office: February 21-March 6, 2013 Mar 08, 2013
A new film emerged at the top of the box office in late February and early March, pushing box office phenomenon Miracle in Cell No. 7 back to #2. Gangster epic New World enjoyed a strong opening on February 21st thanks in part to its high-profile cast, and positive word-of-mouth has helped it to maintain its position at the top of the chart for the past two weeks. Its 14 day total stands at 2.8 m...
Box Office: February 7-20, 2013 Feb 21, 2013
The runaway hit film Miracle in Cell No. 7 by director LEE Hwan-kyung continued to dominate the Korean box office in its third and fourth weeks on release. After briefly ceding the #1 slot to action blockbuster The Berlin File, the sentimental drama soon reclaimed its spot at the top of the chart, where it currently stands. The film actually sold more tickets in its third and fourth week (4.61 mil...