DATABASE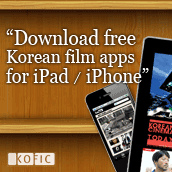 Director
A multi-talented director with delicate sensibility, Kim Tae-yong has so far made three commercial feature films and one documentary, all of which garnered critical acclaim. He co-directed with MIN Kyu-dong <Memento Mori>, an installment in the horror series <Whispering Corridors>. Out of the five installments of the series, <Memento Mori> is considered to have made the highest artistic achievement. <Family Ties>(2006), which threw a variety of alterna... expand
A multi-talented director with delicate sensibility, Kim Tae-yong has so far made three commercial feature films and one documentary, all of which garnered critical acclaim. He co-directed with MIN Kyu-dong <Memento Mori>, an installment in the horror series <Whispering Corridors>. Out of the five installments of the series, <Memento Mori> is considered to have made the highest artistic achievement. <Family Ties>(2006), which threw a variety of alternative forms of family to the Korean society, which still adheres to the notion of a nuclear family consisting birthparents and their children as the only "normal" family, also received rave reviews from fans and critics alike. <Late Autumn>(2010), set in Seattle and starring [HYUN Bin] of Korea and [TANG Wei] of China, is a classic that has been remade many time in Korea as well. He also directed a movie "talk" performance of <The Crossroad of the Youth>(1934), Korea's oldest known silent movie. close
Gender : Male
Company : M&FC
Nationality : South Korea
Website :
Any copying, republication or redistribution of KOFIC's content is prohibited without prior consent of KOFIC.
"For a sense of Asian Cinema" Feb 10, 2011
KIM Tae-yong's <Late Autumn>, a remake if LEE Man-hee's same titled film from 1966, is based on the original's story of a woman released from prison for one day meets a guy in a strange place and starts opening her heart. But KIM changed the scenery by shooting in Seattle, USA where Chinese woman Anna(played by TANG Wei) and a Korean guy(played by HYUN Bin). KIM rather uses term ...
Busan Sets New Currents Jury for 20th Edition Aug 18, 2015
Sylvia CHANG Heads International Delegation Taiwanese actress and filmmaker Sylvia CHANG has been tapped to preside over the jury of the Busan International Film Festival's signature New Currents competition section. CHANG, director of 20 30 40 (2004), recently debuted her film Murmur of the Hearts, which was the opening film of the Hong Kong International Film Festival. The New Currents section,...
Mise-en-scene Short Film Festival Opens Late June The Mise-en-scene Short Film Festival (MSFF), which will be having its 14th year, has announced that director MIN Kyu-dong will act as the representative committee chair this year. MSFF is one of the most well known short film festivals in Korea, and it boasts for its unique characteristic of categorizing programs by genres. MIN has a long history ...
Korean Films Nab 5 Awards from Sitges Oct 13, 2014
Features, Animations & Docs Triumph at Catalan Film Jubilee The largest genre film event in Europe, the Sitges International Fantastic Film Festival of Catalonia brought its 47th edition to a close on Saturday, October 11th and five Korean films were among this year's awards winners. In the New Visions categories, Korean works took home both the best fiction and non-fiction prizes. The winne...

Korean Academy of Film Arts Holds '3D, Once Again' Jul 16, 2015
The Korean Academy of Film Arts (KAFA) of the Korean Film Council (KOFIC, Chairman: KIM Sae-hoon) will open '3D, Once Again' during the 19th Bucheon Internation Fantastic Film Festival (BiFan). It is time to look back at the achievements made in 3D film production projects during the past three years which KAFA has been making progress since 2012. Also it served as a meeting place to review variou...
Korean Silent Film Fascinates Berlin Feb 19, 2013
CROSSROADS OF YOUTH, presented at the Forum section of the Berlin International Film Festival Crossroads of Youth, directed by AHN Jong-hwa in 1943, screened at the Berlin International Film Festival on February 10th (CET). Crossroads of Youth, the oldest silent film in Korea, was reorganized by the executive director KIM Tae-yong (director of Late Autumn) and made into a musical with a narrator...
About 300 VIPs take park in event The Korean Film Council held "Korean Film Night" to congratulate Korean filmmakers who were invited to the 29th Sundance Film Festival being held in Park City, Utah of the U.S. and to promote the exchange of opinions and friendship between Korean filmmakers and foreign filmmakers at 6 pm on January 21st (local time). Jiseul, an O-Muel film about the April 3 I...