DATABASE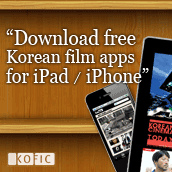 Executive Producer,Director
His first movie <Crocodile>(1996) helped him to become a leading Korean director, as well as build his signature world of films. He won the Best Director Award in both the BERLINALE and the Venice Film Festival for <Samaria>(2004) and <3-Iron>(2004). He was also awarded at the Cannes Film Festival for <Arirang>(2011). The next year, <Pieta>(2012) was the first Korean film ever to win the Golden Lion Award at the Venice Film Festival. In 2013, &lt... expand
His first movie <Crocodile>(1996) helped him to become a leading Korean director, as well as build his signature world of films. He won the Best Director Award in both the BERLINALE and the Venice Film Festival for <Samaria>(2004) and <3-Iron>(2004). He was also awarded at the Cannes Film Festival for <Arirang>(2011). The next year, <Pieta>(2012) was the first Korean film ever to win the Golden Lion Award at the Venice Film Festival. In 2013, <Moebius> was invited to Venice Film Festival again, in the out of competition section.
close
Nationality : South Korea
Website :
Any copying, republication or redistribution of KOFIC's content is prohibited without prior consent of KOFIC.
Showbox's Assassination and Finecut's The Treacherous, both period films, have secured buyers just as the Marche du film at the Cannes Film Festival has gotten underway.
EUN-HA Casts LEE Jung-jin and LIM Su-hyang Apr 28, 2015
PIETA Actor Returns to the Silver Screen Actor LEE Jung-jin, who was cast in the award-winning film Pieta by KIM Ki-duk, has announced that he will be returning to the silver screen following a three-year break. The project he signed up for is Eun-ha (working title). Eun-ha tells the story of a stateless woman who finds herself in confinement due to a murder case, and a prison office...
Korean Trio Invited to Cannes Official Selection Apr 17, 2015
Midnight, Un Certain Regard Take OFFICE, MADONNA & THE SHAMELESS Cannes Film Festival director Thierry Fremaux sat down a few hours ago to unveil the official selection for next month's 68th edition of the prestigious festival. Though a number of slots have yet to be filled and with the Directors' Fortnight and Critics' Week sidebars yet to be announced, Korean cinema looks set to field a str...

Korean Knocks on Singapore, a New Film Market Dec 15, 2014
KOFIC's Korea-Singapore Co-production Seminar Held December 11th In an attempt to find new markets and partnerships, the Korean Film Council (Chairman: KIM Eui-suk, KOFIC) has turned its face towards Singapore. In order to increase the relationship between the two nations, KOFIC attended Screen Singapore which started on December 9th. There, KOFIC organized a special seminar to bring together the ...
HAEMOO to Represent Korea at Academy Awards Sep 23, 2014
BONG Joon-ho Produced Maritime Thriller The Korean Film Council (KOFIC) has selected SHIM Sung-bo's debut maritime thriller Haemoo as its pick for the Best Foreign Language Film category at next year's Academy Awards. Executive produced and co-written by Bong Joon Ho, Haemoo follows a fishing trawler that takes on illegal immigrants only to be pursued by the coast guard and encounter disaster out ...
Estonia and South Korea Sign Co-operation Memorandum Nov 11, 2013
A new memorandum of mutual understanding will be signed by Estonia and South Korea during the Industry Days market event held in conjunction with this year's Black Nights International Film Festival in Tallinn (POFF). The agreement, which will be the first of its kind between South Korea and a nation from Northern or Eastern Europe, is to be signed by the Director of the Estonian Film Institute, E...

Sunny Days Ahead in 2013 Feb 04, 2013
Review of Korean Film Industry in 2012 The Korean film industry saw an impressive rise in terms of admissions and ticket sales in 2012. The total audience figure stood at 194.89 million, a year-on-year increase of 21.9%. Two Korean movies attracted more than ten million spectators. Let's review the Korean film industry in 2012 and consider its prospects for 2013. Sharp Rise in Theater Admission...
Box office, September 20-October 3 Oct 05, 2012
A tremendous performance during the extended Chuseok lunar holiday helped the Korean period drama <Masquerade> to run far ahead of its rivals at the box office. From the two-week period from September 20 to October 3, which represents the film's second and third weeks on release, <Masquerade> pulled in a massive 5.4 million tickets to bring its overall totals to 7.2 million admissi...
Box office, September 1-15 Sep 21, 2012
In the first half of September, Korean cinema continued its recent run of strength at the box office, with local features accounting for six of the top eight grossing films. Heading the pack was <Traffickers>, a grisly thriller about organ trafficking that took 1.15 million admissions over the time period in question. Starring IM Chang-jung, CHOI Daniel, OH Dal-soo, MIN Hyo-rin and new actre...