DATABASE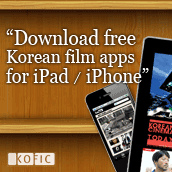 Executive Producer,Director
Born in 1960, KIM Ki-duk studied fine arts in Paris from 1990 to 1993 before turning into a filmmaker when he won a screenplay contest by the Korean Film Council in 1995 which led to his praised debut <Crocodile> in 1996. He quickly followed that up with <Wild Animals>, which was set in Paris, before getting his first major festival invitation with his 1998 work <Birdcage Inn>, which screened at the Berlin International Film Festival. Broad international acc... expand
Born in 1960, KIM Ki-duk studied fine arts in Paris from 1990 to 1993 before turning into a filmmaker when he won a screenplay contest by the Korean Film Council in 1995 which led to his praised debut <Crocodile> in 1996. He quickly followed that up with <Wild Animals>, which was set in Paris, before getting his first major festival invitation with his 1998 work <Birdcage Inn>, which screened at the Berlin International Film Festival. Broad international acclaim, as well as infamy, materialized in 2000 when his film <The Isle>, featuring some notorious scenes, debuted internationally at the Venice International Film Festival. That same year he released the experimental <Real Fiction>, a work shot in real time in one take. In 2001, his sixth film <Address Unknown> opened the Venice Film Festival, while the controversial forced prostitution film <Bad Guy> debuted at the Busan International Film Festival. He paired up with superstar JANG Dong-gun for the military drama <The Coast Guard> in 2002.

Even more success came in 2003 when he released his landmark work <Spring, Summer, Fall, Winter and Spring>. Critically praised and screened internationally, it was for many years the most successful Korean film to screen in the United States. In 2004, he won both the Silver Bear (from Berlin) and the Silver Lion (from Venice), for his works <Samaritan Girl> and <3-Iron>, another KIM film that has endured as a classic. Yet despite the international acclaim each of his films have received, following the solid returns of <Bad Guy>, his films have generally been poorly received in Korea. He has been a vocal critic of the exhibition system that allows little room for independent films in Korea and has both threatened to withdraw some of his films from release and spearheaded various initiatives to promote the distribution of local indie cinema. Slowing to one film per annum following his award-winning 2004, in the next four years he produced <The Bow> (2005), <Time> (2006), <Breath> (2007) and <Dream> (2008). In 2008, he also ventured into producing, handing his own scripts to some of his former assistant directors for <Beautiful> and the smash hit gangster/cinema mashup <Rough Cut>, by JANG Hoon. But when an on set accident almost ended in tragedy on <Dream>, the director was so shaken up that he went into retirement.

Casting out his demons with the self-filmed autobiographical work <Arirang>, KIM returned in 2011 and picked up the Un Certain Regard prize at the Cannes Film Festival. That same year he released <Amen>, which he filmed himself with only one actress during a few days in Europe. Despite a debut at the San Sebastian Film Festival, KIM pulled the film from theaters shortly after its debut and has not allowed it to be screened since. <Poongsan>, which he wrote and produced, came out the same year. KIM's greatest victory came in 2012, when his austere film <Pieta> earned him the Golden Lion from Venice, making him the first Korean filmmaker to take the top award in either Cannes, Berlin or Venice. Though neither earned awards, his next two works also debuted at Venice, 2013's controversial castration drama <Moebius> and 2014's revenge thriller <One on One>, his 20th work as a director. In 2013, the prolific filmmaker also wrote and produced three films, <Rough Play>, <Godsend> and <Red Family>, while <Made in China> debuted in 2014.
close
Nationality : South Korea
Website :
Any copying, republication or redistribution of KOFIC's content is prohibited without prior consent of KOFIC.
LEE Ju-seung and OH Ji-ho Get Ready for SHOWDOWN Mar 02, 2016
LEE Jung-jin, SIN Jeong-geun Co-Star in Latest from SHIN Dong-yeob LEE Ju-seung and OH Ji-ho are teaming up for the new action-thriller Showdown. From director SHIN Dong-yeob, the film will co-star LEE Jung-jin and SIN Jeong-geun and is going before cameras this month for a planned release later this year. LEE will play an unemployed youth who runs a chat forum that allows users to vent out thei...
Directed by JANG Hun of THE FRONT LINE SONG Kang-ho (The Attorney, 2013; The Throne, 2015) takes lead in Taxi Driver depicting the story of the late Jürgen Hinzpeter, a German journalist who reported on 1980 Gwangju Democratization Movement. This film is to be directed by JANG Hun of Secret Reunion (2010) and The Front Line (2011), who made his film debut with Rough Cut (2008) produced by KIM Ki-...
Yubari Fantastic Fest Books 8 from Korea Feb 03, 2016
Competition Slot for IT'S REALLY KIND OF YOU Japan's top genre cinema event, the Yubari International Fantastic Film Festival, returns for its 26th edition next month on the 25th, and with it, eight new Korean films, among them a trio of features and five shorts. The festival will run until February 29th. The only Korean film invited to the official competition section this year is SO Jae-ick's ...

Korean Knocks on Singapore, a New Film Market Dec 15, 2014
KOFIC's Korea-Singapore Co-production Seminar Held December 11th In an attempt to find new markets and partnerships, the Korean Film Council (Chairman: KIM Eui-suk, KOFIC) has turned its face towards Singapore. In order to increase the relationship between the two nations, KOFIC attended Screen Singapore which started on December 9th. There, KOFIC organized a special seminar to bring together the ...
HAEMOO to Represent Korea at Academy Awards Sep 23, 2014
BONG Joon-ho Produced Maritime Thriller The Korean Film Council (KOFIC) has selected SHIM Sung-bo's debut maritime thriller Haemoo as its pick for the Best Foreign Language Film category at next year's Academy Awards. Executive produced and co-written by Bong Joon Ho, Haemoo follows a fishing trawler that takes on illegal immigrants only to be pursued by the coast guard and encounter disaster out ...
Estonia and South Korea Sign Co-operation Memorandum Nov 11, 2013
A new memorandum of mutual understanding will be signed by Estonia and South Korea during the Industry Days market event held in conjunction with this year's Black Nights International Film Festival in Tallinn (POFF). The agreement, which will be the first of its kind between South Korea and a nation from Northern or Eastern Europe, is to be signed by the Director of the Estonian Film Institute, E...

Sunny Days Ahead in 2013 Feb 04, 2013
Review of Korean Film Industry in 2012 The Korean film industry saw an impressive rise in terms of admissions and ticket sales in 2012. The total audience figure stood at 194.89 million, a year-on-year increase of 21.9%. Two Korean movies attracted more than ten million spectators. Let's review the Korean film industry in 2012 and consider its prospects for 2013. Sharp Rise in Theater Admission...
Box office, September 20-October 3 Oct 05, 2012
A tremendous performance during the extended Chuseok lunar holiday helped the Korean period drama <Masquerade> to run far ahead of its rivals at the box office. From the two-week period from September 20 to October 3, which represents the film's second and third weeks on release, <Masquerade> pulled in a massive 5.4 million tickets to bring its overall totals to 7.2 million admissi...
Box office, September 1-15 Sep 21, 2012
In the first half of September, Korean cinema continued its recent run of strength at the box office, with local features accounting for six of the top eight grossing films. Heading the pack was <Traffickers>, a grisly thriller about organ trafficking that took 1.15 million admissions over the time period in question. Starring IM Chang-jung, CHOI Daniel, OH Dal-soo, MIN Hyo-rin and new actre...