DATABASE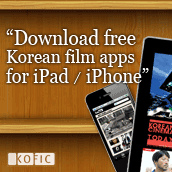 Executive Producer,Director
KANG Woo-suk is one of the rare breed of directors that came onto the Korean movie scene in the 1980s who has not lost their box office power through the 2000s. In particular, seven of his films that hit the screen in the 2000s, starting with <Public Enemy>(2002), were all blockbusters each with at least 3 million viewers in Korea. Kang is highly adept at both action and comedy, the local audience's favorite genres. <Public Enemy>, whose protagonist is a somewhat... expand
KANG Woo-suk is one of the rare breed of directors that came onto the Korean movie scene in the 1980s who has not lost their box office power through the 2000s. In particular, seven of his films that hit the screen in the 2000s, starting with <Public Enemy>(2002), were all blockbusters each with at least 3 million viewers in Korea. Kang is highly adept at both action and comedy, the local audience's favorite genres. <Public Enemy>, whose protagonist is a somewhat corrupt and mildly righteous detective named Kang Chul-joong, was so popular as to spawn not only a sequel but a threequel. The director made numerous outstanding films in collaboration with some of the most popular actors of the past few decades, including [AHN Sung-ki], [PARK Joong-hoon], [SUL Kyoung-gu], and [JUNG Jae-young]. <Silmido>(2003) was the first Korean movie that ushered in an era of 10 million audiences.
As a producer, KANG symbolizes the age of Chungmooro, the mecca of Korean movies, before Korea's filmmaking industry was engulfed by corporate interests and their big money. After having established himself as a director of many box office hits films, he expanded his production studio, [KANG Woo-suk Production] that was set up in 1993 and renamed as [Cinema Service] in 1995, and went into distribution business as well and contributed to the success of <Green Fish>, <NO. 3> and the likes. In the years subsequent to the Asian financial crisis of the late 1990s (a.k.a., IMF years), he laid his hand on an increasingly more number of movies for production and distribution and along the way reshaped Korea's cinema landscape. For the first time for a production house that represented the filmmaking industry, not corporate interests, [Cinema Service] engaged itself in aggressive M&A deals and experimented with different types of advanced business techniques such as equity investment. He also established an ad agency [Art Service], a film set [Art Service Studio], a theater chain [Primus Cinema] and other businesses, with an intention of building a vertically integrated comprehensive studio that encompasses all the areas of the filmmaking industry, from production to distribution.
His ambition was somewhat subdued amid the financial crisis of the mid-2000s, but KANG still is active in investing in and producing films. Having participated in producing a diverse array of movies, ranging from the auteurist <Chihwaseon> and <Chunhyang> of [IM Kwon-taek] and art films such as <Blossom Again> to commercial flicks such as <The Divine Weapon>, KANG is among the senior-level filmmaker who still has a firm grip on the industry.
In recent years, KANG has remained active as both a director and producer. He released the third installment of his Public Enemy franchise in 2008 and was a presence during 2010's end of year awards for his mystery thriller Moss. KANG also produced Castaway on the Moon (2008), one of the most successful Korean films on the festival circuit during the late naughts. In 2013, KANG made the MMA-drama Fists of Legend and then set his next project as Two Policemen, a period version of his popular 90s franchise Two Cops. close
Nationality : South Korea
Website :
Any copying, republication or redistribution of KOFIC's content is prohibited without prior consent of KOFIC.
CHA Seung-won Period Film Begins Production Sep 02, 2015
KANG Woo-suk's Embarks on 20th Film with GOSANJA Period film Gosanja: The Great Map of the East Land (literal title) began production on August 17th with star CHA Seung-won in the lead and veteran director KANG Woo-suk at the helm. Based on PARK Bum-shin's 2009 novel 'Gosanja', the film will tell the story of KIM Jeong-ho, thought to be the first cartographer of the Korean peninsula during the J...
Korean SILENT WITNESS Remake Sets Court Date May 26, 2015
JUNG Ji-woo to Helm Chinese Thriller Update The hit Chinese court thriller Silent Witness is set to be remade in Korea by production house Yong Film with Eungyo (2012) filmmaker JUNG Ji-woo at the helm. Starring Hong Kong's Aaron KWOK and China's CHEN Sicheng, the slick and twisty Silent Witness was a hit in the Third Kingdom in 2013, grossing USD 29.3 million. Directed by FEI Xing, the genre pi...
CHA Seung-won Boards Period Epic May 11, 2015
The Story of Geographer and Cartographer KIM Jeong-ho Actor CHA Seung-won, who has had an explosive growth in popularity due to his appearance in a recent reality TV show, has confirmed that he is signing on for a new period film from director KANG Woo-suk. Based on real events, CHA will play KIM Jeong-ho, a famous geographer and cartographer. KIM Jeong-ho had a deep interest in maps as a young ma...

Market Share of Korean Films in April Goes Blow 40% May 08, 2013
KOFIC, announces results of Korean film industry of April, 2013 The prosperity of Korean films that lasted through the first quarter of 2013 appeared to have gone down in April. According to the results of Korean film industry of April, 2013, announced by the Korean Film Council(KOFIC), the total audiences of the entire month was 11.24 million and audiences of Korean films were 4.46million, bo...
Korean Film Night lights up Cannes May 18, 2011
The Korean Film Council in joint with the Busan International Film Festival, Pucheon International Fantastic Film Festival and Ministry of Culture, Sports and Tourism opened a "Korean Film Night" on May 16 at 9pm during the 64th Cannes Film Festival. The three-hour event was much more vibrant than previous years, with a total 540 guests including directors, actors, programmers of major internat...
Box Office: May 2-15, 2013 May 16, 2013
Hollywood blockbuster Iron Man 3 continued to dominate screens in its second and third week on release, as it has in other territories around the world. With another 3.9 million tickets added over the past two weeks, its running total now stands at a massive 7.7 million admissions, which is worth approximately $55 million. This qualifies it as the second highest grossing Hollywood film in Korea ev...
Box Office: April 17-30, 2013 May 02, 2013
Iron Man 3, the first Hollywood blockbuster of the summer season, burst onto screens with the biggest four-day opening in Korean box office history. From April 25-28 the film recorded 2,625,743 admissions, which is well ahead of the previous record holder The Dark Knight Rises which took 2.43 million admissions in its first four days back in 2012. A similar score had been amassed by Transformers 3...
Box Office: April 4-17, 2013 Apr 18, 2013
Running Man, the first Korean film to be majority financed by Fox International Productions, got off to a decent start at the Korean box office with 1.1 million admissions in its first two weeks on release. Directed by CHO Dong-oh (The Restless), and starring the popular SHIN Ha-kyun (The Front Line), the film tells the story of a struggling single father named Jong-woo who gets accidentally ca...