DATABASE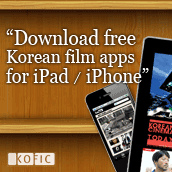 LEE Sun-kyun made a magnificent debut on stage as Brad, a lead role, in the musical <Rocky Horror Picture Show> but he found it was not easy to break into the film industry. He appeared as a doctor supporting the female lead fighting against cancer in <Scent of Love>, and as one of the lovebirds in <Love So Divine> but he was cast for small roles for quite a long time. He finally received good notices after appearing in <Sa-kwa>, an on-screen melodrama, which received critical acclaim for its realistic portrayal of a romance. He played a sweet, romantic guy in the popular TV drama <Coffee Prince> but did not hold onto this nurtured image. Instead, he has polished his acting caliber by appearing in the films of [HONG Sangsoo], renowned for his realistic portrayal of ordinary life. He also played an international student from North Korea in <Night and Day> and a man used as "bait" by a woman wanting to provoke her boyfriend in <Lost in the Mountains>. He has appealed to the female spectators appearing in the TV drama <My Sweet City>, a story about the three female friends in their 30 trying to find their true love, another TV drama <Pasta>, a story of work and love set in the kitchen of an Italian restaurant, and the film <Petty Romance>, which is about the love of an adult cartoonist. These small and big screen projects have all found commercial success. LEE is one of Korea's hottest heartthrob. In 2011, LEE co-starred with a veteran actor [PARK Joong-hoon] in a cop drama <Officer of the Year> and in 2012 he stormed the box office with [KIM Min-hee] in the romantic thriller <Helpless> and [LIM Soo-jung] in [MIN Kyu-dong]'s <All about My Wife>. LEE teamed up with HONG Sangsoo once more for <Nobody's Daughter Haewon> and <Our Sunhi>, which took the Best Director Prize at the Locarno International Film Festival in 2013. In 2014 he returned to the commercial realm as the lead of the mid-level thriller <A Hard Day>, which was invited to the Cannes Film Festival's Director's Fortnight sidebar.
Kino Lorber Preparing A HARD DAY for US Viewers Jan 28, 2015
Popular Thriller Looks to Expand Its Fanbase Following a strong reception overseas that began with its bow in the Director's Fortnight of the Cannes International Film Festival last year, KIM Seong-hun's thriller A Hard Day is finally on its way to North American theaters. The film was picked up for release by American specialty distributor Kino Lorber. The US outfit is planning to r...
A HARD DAY Opens in French Theaters Jan 08, 2015
Will It Please French Audiences Once More? KIM Seong-hun's action crime film A Hard Day opened on January 7th in French theaters. The film was played on 58 screens, with a total of 1,933 admissions recorded during the first day, put it at 23rd place at the box office. It is too early to predict if the film will be successful, but compared to its small number of screens and being a foreign film, A ...
Mumbai Fest Takes to Korean Thrillers, Horror, Romance The Third Eye Asia Film Festival kicked off its 13th edition on New Year's Day in Mumbai. Featuring 36 films from eight Asian countries, as well as a trio of French retro screenings, the festival has included four Korean films in its current lineup. Though not new, the most famous among them is JANG Cheol-soo's revenge thriller debut Bedevill...
Box Office: June 12 – 25, 2014 Jun 30, 2014
With a lack of enticing new releases, the top of the Korean box office hasn't changed for almost a month as the same two films have held first and second place over the last three weekends. Following strong runs, the Tom Cruise-starring sci-fi Edge of Tomorrow and homegrown thriller A Hard Day look set to finally drop in the chart as the most highly anticipated Hollywood release of the summer marc...
Box Office: May 29 - June 11, 2014 Jun 16, 2014
Tom Cruise's popularity is still powerful enough in Korea to revive theaters after the Sewol ferry disaster. However, since Hollywood blockbusters for summer season are pouring out, Korean films are doing rather sluggish. The blockbusters are dominating the top box office rankings except for a persistently well received local movie flick, A Hard Day. According to the integrated ticket sales networ...