DATABASE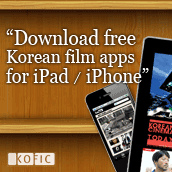 YOUN Yuh-jung

Actress, Screenwriter
YOUN Yuh-jung is independent, stylish, and freewheeling. Most actresses at her age play clichéd motherly characters, but YOUN has a diverse, colorful acting range thanks to her artistic talent and unique characteristics. She took the unconventional first step towards her acting career when she played unimaginable, sensational female characters in grotesque movies such as <Woman of Fire> and <The Insect Woman> directed by late [KIM Ki-young], Korea's first style-conscious director. She took a long break from her career while in the US but made a stellar comeback with a strong character, which was an unusual feat for a middle-aged actress. <A Good Lawyer's Wife> marks another big moment in her career. She gained critical acclaim for her nonchalant acting as a mother-in-law who neglected her husband dying of liver cancer and enjoyed extramarital affairs. Her freewheeling and confident persona manifested itself in a semi-documentary style film, <The Actresses>, which filmed daily lives of actresses. She is an interesting actress who can add a stylish touch to movies such as <Maundy Thursday> <The Housemaid> and <The Old Garden> even when she plays minor roles. She reteamed with <The Housemaid> director IM Sang-soo on his next film <The Taste of Money>, which was also invited to compete at the Cannes International Film Festival. Next up was E J-yong's mockumentary <Behind the Camera>, which premiered at the 2012 Busan International Film Festival, before she joined the ensemble cast of 2013's <Boomerang Family>. YOUN teamed up again with director HONG for his film <Hill of Freedom> before taking one of the leading roles in the elderly romantic drama <Salut d'Amour>, from blockbuster filmmaker KANG Je-kyu, alongside PARK Keun-hyong. She next played KIM Go-eun's grandmother in <Granma Gye-choon>.
SALUT D'AMOUR Up for Shanghai's Golden Goblet May 29, 2015
Dankook Pair Compete in Asian New Talent A trio of Korean films has been selected to compete at next month's Shanghai International Film Festival. Going into its 18th edition, the Chinese fest has invited KANG Je-gyu's drama Salut d'Amour to compete for its main Golden Goblet prize, while a brace of films from Dankook University's Graduate School of Cinematic Content, KIM Dae-hwan's End of Winter...
YOUN Yuh-jung and KIM Go-eun Play Family Jan 27, 2015
A Granddaughter Once Lost is Found Production Company Purple Cats Film announced on January 19th that actresses YOUN Yuh-jung and KIM Go-eun have confirmed their participation in Gye-choon-hal-mang (working title), which translates to Grandma Gye-choon. YOUN, a stellar actress who has roamed both the big and small screens for many years, will be playing the role of the grandmother. Gye-choon li...
THE FAKE and NEW WORLD Bag Awards at Sitges Oct 22, 2013
Korean Genre Cinema Awarded in Spain The Sitges - International Fantastic Film Festival of Catalonia, one of the largest genre film events in the world, has demonstrated a consistent interest in Korean genre fare over the years, and this year was no different as a number of Korean films found their way onto the program. Out of those, a pair walked away with awards by the time the curtain cl...
Box Office: May 2-15, 2013 May 16, 2013
Hollywood blockbuster Iron Man 3 continued to dominate screens in its second and third week on release, as it has in other territories around the world. With another 3.9 million tickets added over the past two weeks, its running total now stands at a massive 7.7 million admissions, which is worth approximately $55 million. This qualifies it as the second highest grossing Hollywood film in Korea ev...