DATABASE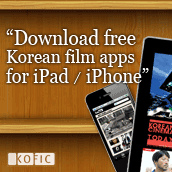 YOUN Yuh-jung

Actress, Screenwriter
YOUN Yuh-jung is independent, stylish, and freewheeling. Most actresses at her age play clichéd motherly characters, but YOUN has a diverse, colorful acting range thanks to her artistic talent and unique characteristics. She took the unconventional first step towards her acting career when she played unimaginable, sensational female characters in grotesque movies such as <Woman of Fire> and <The Insect Woman> directed by late [KIM Ki-young], Korea's first style-conscious director. She took a long break from her career while in the US but made a stellar comeback with a strong character, which was an unusual feat for a middle-aged actress. <A Good Lawyer's Wife> marks another big moment in her career. She gained critical acclaim for her nonchalant acting as a mother-in-law who neglected her husband dying of liver cancer and enjoyed extramarital affairs. Her freewheeling and confident persona manifested itself in a semi-documentary style film, <The Actresses>, which filmed daily lives of actresses. She is an interesting actress who can add a stylish touch to movies such as <Maundy Thursday> <The Housemaid> and <The Old Garden> even when she plays minor roles. She reteamed with <The Housemaid> director IM Sang-soo on his next film <The Taste of Money>, which was also invited to compete at the Cannes International Film Festival. Next up was E J-yong's mockumentary <Behind the Camera>, which premiered at the 2012 Busan International Film Festival, before she joined the ensemble cast of 2013's <Boomerang Family>. YOUN teamed up again with director HONG for his film <Hill of Freedom> before taking one of the leading roles in the elderly romantic drama <Salut d'Amour>, from blockbuster filmmaker KANG Je-kyu, alongside PARK Keun-hyong. She next played KIM Go-eun's grandmother in <Canola>.
Mirovision Adds Animation Trilogy to Slate May 16, 2016
Locks Deal with Animation Studio Meditation With a Pencil Korean sales company Mirovision has added a trilogy of animated films to its lineup in the Cannes Film Market after sealing a deal with animation production company Meditation With a Pencil. Called the Era Trilogy, the series of films kicked off with the 2011 feature animation Green Days, which represents the 'past' and now Meditation Wit...
CHANG's CANOLA to Get Chinese Remake Mar 22, 2016
YOUN Yuh-jung, KIM Go-eun Jeju Drama Bows in May Ahead of its domestic release in Korea this May, Director CHANG's latest film, the drama Canola, has sold Chinese remake rights to Huace Union Pictures. The film stars veteran actress YOUN Yuh-jung and new face KIM Go-eun. YOUN plays Gae-chun, an elderly diver (or Haenyeo, literally 'sea woman') who harvests the waters off the coast of Jeju Island....
CHANG Wraps Sci-Fi FATAL COUNTDOWN: RESET Mar 09, 2016
Korea-China Collaboration Produced by Jackie CHAN Director CHANG recently completed production on Fatal Countdown: Reset in Busan. A Korea-China co-production, the film is a science fiction tale of which executive producer is Jackie CHAN. After three months, filming ended on February 27th. The film stars Chinese actress YANG Mi, who recently starred in the Tiny Times (2013-15) series and The Wit...
KOFIC Stages Korean Film Night in Berlin Feb 23, 2016
The Korean Film Council hosted its annual Korean Film Night, in collaboration with the Korean Cultural Centre in Germany, during the 66th Berlin International Film Festival on February 13th in Potsdamer Platz. KOFIC Chairman KIM Sae-hoon and Korean Cultural Centre in Germany Chairman KWON Sae-hoon welcomed guests, which included festival delegates from Korea and overseas, as well as the filmmakers...
Berlinale Panorama Adds Two from Korea Feb 01, 2016
With the Panorama section now complete, the 66th Berlin International Film Festival will now welcome two more Korean films, in addition to YOON Ga-eun's Generations selection The World of Us. E J-yong's latest film The Bacchus Lady and LEE Dong-ha's documentary Weekends will make the trip to Germany next month. Produced by the Korean Academy of Film Arts (KAFA), The Bacchus Lady features legendar...
THE WAILING Continues to Drown Out the Competition May 24, 2016
After its remarkable debut last week, NA Hong-jin's latest film THE WAILING, which debuted out of competition at the Cannes Film Festival on May 18th, continued to lord over the charts, largely contributing to a weekend where 2.33 million viewers bought tickets to the theater, 70% of which for local fare. Dipping just 27% after its unexpected debut, supernatural thriller THE WAILING sold another ...
Box Office: May 2-15, 2013 May 16, 2013
Hollywood blockbuster Iron Man 3 continued to dominate screens in its second and third week on release, as it has in other territories around the world. With another 3.9 million tickets added over the past two weeks, its running total now stands at a massive 7.7 million admissions, which is worth approximately $55 million. This qualifies it as the second highest grossing Hollywood film in Korea ev...