DATABASE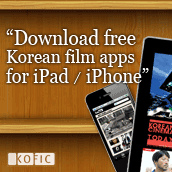 YOON Jong-bin

Director, Actor, Executive Producer, Production Design, , Screenwriter
YOON Jong-bin's debut feature, <The Unforgiven>(2005), brought him many awards, including a New Currents Award at [Pusan International Film Festival] and grabbed the industry's attention for its selection in the non-competition Un Certain Regard section at the 2006 Cannes Film Festival. Through this low-budget movie, which was his graduation project at Chung-Ang University and a story about a military camp, YOON is credited for showing skillful direction over a sensitive and yet over-told subject by building three-dimensional characters and a rather complete narrative. The film also heralded the earnest beginning of the acting career of [HA Jung-woo], the representative character actor of his generation. From his short film, <Identification of a Man>, through his second feature, <Beastie Boys>(2008), which cast [HA Jung-woo] again, YOON's films consistently show 20-something men and their lives in reflection of problems of the society at large.
Doubled Audiences and Expansion to Online Screenings The 9th London Korean Film Festival (festival director: JEON Hye-jung) had a successful run from November 6th (Thu) through to 21st (Fri). The festival took place at 7 theaters in 4 cities (London, Norwich, Hebden Bridge and Aberystwyth), with a total of 55 Korean films shown to the public. Especially for this edition, 4 actors (AHN Sung-ki, JU...
Trends in November: Korean Films in Japan Nov 19, 2014
Festivals and Special Screenings In early November, two big names of Korean cinema both classic and current, KIM Ki-young and KIM Ki-duk, were the subjects of special screenings at Cinemavera Shibuya. The event took place from November 1st until the 11th in Tokyo. Out of KIM Ki-young's filmography, The Housemaid (1960), The Sea Knows (1961), The Insect Woman (1972), Promise of the Flesh (1975), Ie...
LKFF Reveals Full Program Oct 30, 2014
London Korean Film Festival Kicks off November 6 After teasing its program a few weeks ago, the London Korean Film Festival (LKFF) has revealed the full lineup for its upcoming 9th edition. As previously reported, opening the event on November 6th will be YOON Jong-bin's period action film Kundo: Age of the Rampant with HA Jung-woo and GANG Dong-won. Closing the festival on the 15th will be IM K...
Korean box office analysis: First quarter, 2012 Apr 26, 2012
Korean films commanded the box office during the first quarter of 2012. According to the Korean film industry financial report for the first quarter of 2012 (January 1 ~ March 31), issued by the Korean Film Council (KOFIC), Korean films grabbed over 60.8% of the market share. 40,692,834 moviegoers were drawn to domestic productions during that time. Compared to last year's numbers, this is an inc...