DATABASE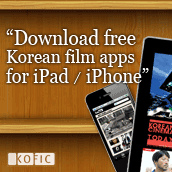 YOON Jong-bin

Director, Actor, Executive Producer, Production Design, , Screenwriter, Script Editor
YOON Jong-bin's debut feature, <The Unforgiven>(2005), brought him many awards, including a New Currents Award at [Pusan International Film Festival] and grabbed the industry's attention for its selection in the non-competition Un Certain Regard section at the 2006 Cannes Film Festival. Through this low-budget movie, which was his graduation project at Chung-Ang University and a story about a military camp, YOON is credited for showing skillful direction over a sensitive and yet over-told subject by building three-dimensional characters and a rather complete narrative. The film also heralded the earnest beginning of the acting career of [HA Jung-woo], the representative character actor of his generation. From his short film, <Identification of a Man>, through his second feature, <Beastie Boys>(2008), which cast [HA Jung-woo] again, YOON's films consistently show 20-something men and their lives in reflection of problems of the society at large. YOON had his first mainstream hit with his next work, the crime film <Nameless Gangster: Rules of the Time>. A period gangster film with CHOI Min-sik and HA Jung-woo, the film wound up with over 4.7 million admissions in 2012. Teaming up again with his friend HA, not to mention star GANG Dong-won, fresh from military service, YOON took on the summer blockbuster <Kundo: Age of the Rampant>. A Joseon Era period action film that played like a western-infused Robin Hood tale, the film took in just shy of 4.8 million admissions in 2014.
HAN Ye-ri Leads New ZHANG Lu Drama Mar 25, 2016
Stars and Directors Line Up for Cameos After working together on last year's omnibus Love and... director ZHANG Lu and actress HAN Ye-ri are teaming up once again for the drama Chun-mong (Korean title). The film, which begins filming next month, will feature a throng of major stars and directors appearing in small roles. Chun-mong, which roughly translates as 'spring dreams', will feature HAN, w...
Mise-en-scène Short Film Festival Kicks off in Seoul Jun 26, 2015
Former Festival Winners Include Berlinale-winning director NA Young-kil (Hosanna)RYOO Seung-wan and MOON So-ri-directed Short Films to Receive Special Screenings The 14th Mise-en-scène Short Film Festival opened Thursday (25 June) at Megabox with opening screener "Moving Self-Portrait 2015" that consists of video clips shot by the entrants in the festival's competition section. The festival has ...
Mise-en-scene Short Film Festival Opens Late June The Mise-en-scene Short Film Festival (MSFF), which will be having its 14th year, has announced that director MIN Kyu-dong will act as the representative committee chair this year. MSFF is one of the most well known short film festivals in Korea, and it boasts for its unique characteristic of categorizing programs by genres. MIN has a long history ...
The Korean Film Council (KOFIC) recently announced that it would be putting on a four-film VIP Screening Series in the Laemmle Music Hall in Los Angeles. The series is took place to celebrate five Korean films figures who were recently invited to become members of the Academy of Motion Picture Arts and Sciences (AMPAS). Those new members of AMPAS are Korean directors IM Kwon-taek, master of Korea...
Korean box office analysis: First quarter, 2012 Apr 26, 2012
Korean films commanded the box office during the first quarter of 2012. According to the Korean film industry financial report for the first quarter of 2012 (January 1 ~ March 31), issued by the Korean Film Council (KOFIC), Korean films grabbed over 60.8% of the market share. 40,692,834 moviegoers were drawn to domestic productions during that time. Compared to last year's numbers, this is an inc...