DATABASE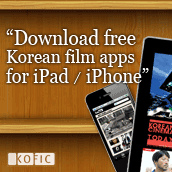 The Grand Heist (2012)

< Ba-ram-gwa Ham-gge Sa-ra-ji-da >
About 250 years ago in Korea, people struggled under the tyranny of the first vice-premier CHO who has taken possession of power and holds a commercial supremacy over 'ice', the most valuable commodity of the time. Unable to stand CHO's tyranny, LEE, an ingenious young man whose father was eliminated by CHO, gathers a group of experts in various fields; tactics, weapons, explosives, underwater diving, camouflage, etc. With their help, Lee executes his plans to rob the entire storage of ice that will be used for the crown prince's birthday party which will initiate CHO's downfall. KIM Ju-ho previously directed a number of short films that have screened at festivals such as Korea's Busan International Film Festival and Spain's Valladolid International Film Festival, including <Friendship> (2000) and <Inspector Ban> (2001). He also assisted with screen adaptation of the 2009 smash hit <Secret Reunion>. <The Grand Heist> is his first feature.
<The Grand Heist> is the period drama version of 'Ocean's Eleven'. Back in the Joseon Dynasty before the invention of refrigerators, ice at 'Seobinggo', an institution in charge of gathering and preserving ice, was a symbol of power more powerful than gold. Conspiracy at the time surrounding power was uncovered through the comical stories of thieves trying to rob the ice box. The film made news from the very beginning of production for its stunning cast. <Scandal Makers>'s CHA Tae-hyun takes on the role of Deok-mu, the leader of the group. Deok-mu is mischievous, yet he is gifted with cleverness and quick wit. Performances by the supporting actors are notable too, played by many actors of various ages who are regulars on TV and screens. With <War of the Arrows>'s influence, Korean cinema in 2012 is expected to present many historical films and this is one movie to look forward to.
CHA Tae-hyun Signs on for New Romcom Apr 29, 2015
Popular Funnyman to Lead BECAUSE I LOVE YOU Returning once again to the genre that made him a star, funny man CHA Tae-hyun has signed on for the leading role in Because I Love You (literal title), a new romantic comedy which will mark the sophomore outing of director JOO Ji-hong. With his affable nature and goofy charm, CHA shot to stardom as the co-lead, along with JUN Ji-hyun, in K...
Fantasporto Grabs THE FAKE for Main Lineup Jan 06, 2014
ROUGH PLAY Will Also Compete in SidebarThe 34th edition of the Oporto International Film Festival (Fantasporto) has taken a shine to YEUN Sang-ho's animation The Fake, which has been invited to the fest's main competition, 'Cinema Fanastico'. SHIN Yeon-shik's new film Rough Play will also screen as the part of the event's Director's Week, where it will compete for the Manoel de Oliveira Award. Th...
Fantasia's Fantastic Korean Line-up Jul 16, 2013
Ten Films Invited to CanadaNorth America's largest fantastic film festival has invited ten Korean films this year, demonstrating the enduring popularity of Korean genre cinema. Fantasia Film Festival, which takes place in Montreal, Canada, is due to unspool from July 18th to August 8th. Eight features and a pair of medium length works, which run the gamut of genres, have been selected for this yea...
Sunny Days Ahead in 2013 Feb 04, 2013
Review of Korean Film Industry in 2012 The Korean film industry saw an impressive rise in terms of admissions and ticket sales in 2012. The total audience figure stood at 194.89 million, a year-on-year increase of 21.9%. Two Korean movies attracted more than ten million spectators. Let's review the Korean film industry in 2012 and consider its prospects for 2013. Sharp Rise in Theater Admission...
Box office, September 1-15 Sep 21, 2012
In the first half of September, Korean cinema continued its recent run of strength at the box office, with local features accounting for six of the top eight grossing films. Heading the pack was <Traffickers>, a grisly thriller about organ trafficking that took 1.15 million admissions over the time period in question. Starring IM Chang-jung, CHOI Daniel, OH Dal-soo, MIN Hyo-rin and new actre...
Box office, August 1-15 Aug 27, 2012
The first half of August was witness to a record-breaking performance by CHOI Dong-hoon's The Thieves, which became the sixth Korean film in history to pass the 10 million admissions mark. Originally released on July 25, the film sold more than 6 million tickets from August 1~15, recording its 10 millionth ticket overall on August 15. The 22 days it took to reach the milestone was the shortest tim...